Books that speak volumes
By Wang Kaihao | China Daily | Updated: 2019-09-28 09:00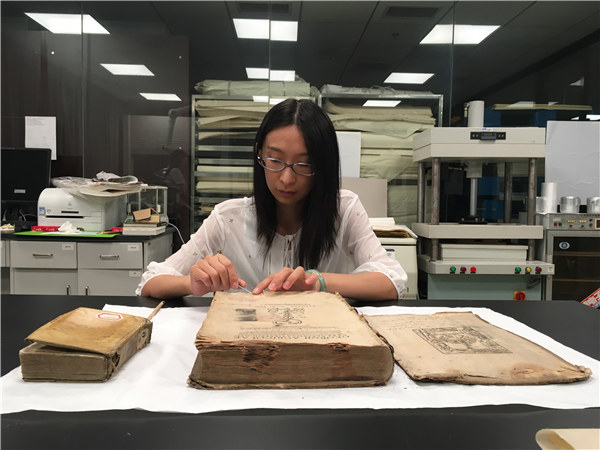 The Qing rulers obviously had an insatiable thirst for knowledge, evidenced by the fact that they were willing to plow themselves headlong into original works, language barriers notwithstanding.
In the Epitome of the Almagest, printed in Venice in 1496, are remarks written in red ink, indicating that it was reviewed by an emperor. The work consists of the observations of the German scholar Johannes Regiomontanus on Almagest, by the Greek astronomer Ptolemy.
This book is particularly precious because it is one of the rare remaining books printed in Europe before the 16th century, Zhao says, of which the National Library of China possesses just five.
The library now houses about 60,000 copies of ancient books in Western languages, not counting works in Russian.
Despite that paucity - there are nearly 3 million ancient books in the library - Zhao says many of the Western books in the collection are priceless. Space for the 110th anniversary was limited, so it was extremely difficult for her and her team to decide which books should go on display, she says.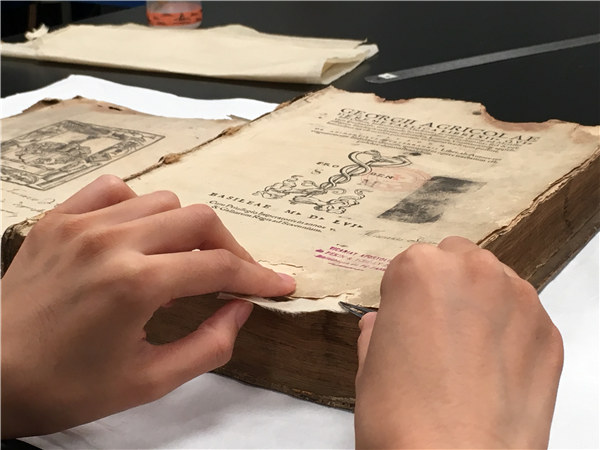 Other highlights include a Latin version of Copernicus' The Revolution of Heavenly Spheres from 1566, De humani corporis fabrica, a milestone in human autonomy, printed in Basel in 1543, aversion of Theatrum Orbis Terrarum from Antwerp from 1570 that represents the world's best mapping technique in the 16th century, and Navigations and Travels by Giovanni Battista Ramusio, an Italian collection of explorers' firsthand accounts of their travels, from 1583, those explorers including Marco Polo.
"Whenever Marco Polo is talked about, studies usually focus on the accounts of scholars who came much later," Zhao says. "However, we believe Ramusio probably saw the original manuscript of The Travels of Marco Polo in his lifetime because some records in this book are rarely mentioned in other versions.
"As we prepared for the exhibition, we were surprised at how many comments we came across. That will no doubt inspire new perspectives in studies of Marco Polo."