The time of their lives
By Lin Qi | China Daily | Updated: 2019-09-30 10:00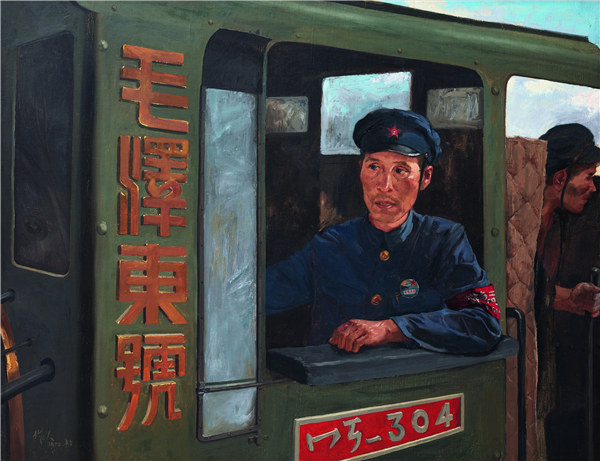 "Their physical gestures, facial expressions, outfits and the tools they used are relatively fixed and meaningful, and they became revered cultural symbols of their time.
"For example, when artists depicted a member of New China's working classes, the subject would often have a wide chest, powerful arms and be dressed in uniform overalls, and set against the backdrop of an expansive landscape. Taken together, these elements combine to suggest a spirit of advancement, dedication and a shared sense of responsibility," Zheng says.
The repeated portrayal of these laborers in the many artworks of the period tapped into the public hope for a new kind of society as New China marched toward to industrialization. As well as presenting a modern face for the young country, the compositions were so vivid and full of detail from everyday life that they immediately resonated with their audience, while at the same time offering a poetic touch borrowed from the traditions of Chinese art.
Throughout the 1980s, scientists and technicians shared the limelight in art creation, as they played an even greater role after China's reform and opening-up process began. And now as the country continues on its path of rapid development and people are engaging in a wider range of occupations, younger generations of homegrown artists are being inspired to venture into new mediums of art other than painting or sculpture.