The time of their lives
By Lin Qi | China Daily | Updated: 2019-09-30 10:00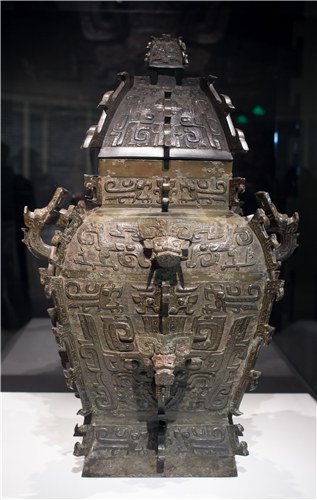 3,000-year-old Chinese bronze returns home
An ancient Chinese bronze vessel known as Min Fanglei was returned to its birthplace in Hunan province, where it was reunited with its lid from which it was separated for nearly a century. Hailed as the "king of all square bronzes", the 3,000-year-old relic served as a ceremonial wine vessel. Excavated in 1922, the bronze then changed hands before eventually being shipped abroad. The vessel was supposed to be sold at a New York auction in April 2014, but a group of Chinese collectors from Hunan province made a private purchase from its then European owner. They donated it to the Hunan Provincial Museum in Changsha.
First major Picasso exhibition held in Beijing
Pablo Picasso may be one of the best-known modern Western artists in China, but many art lovers are still confused by the Spanish artist's approach to painting. His fame as one of the world's most influential artists sparked long queues outside the UCCA Center for Contemporary Art at Beijing's 798 art district when the exhibition Picasso-Birth of a Genius opened this year. Running from June until the end of August, China's first Picasso exhibition served as an introduction to Picasso's world of art.