Air show takes off in Sichuan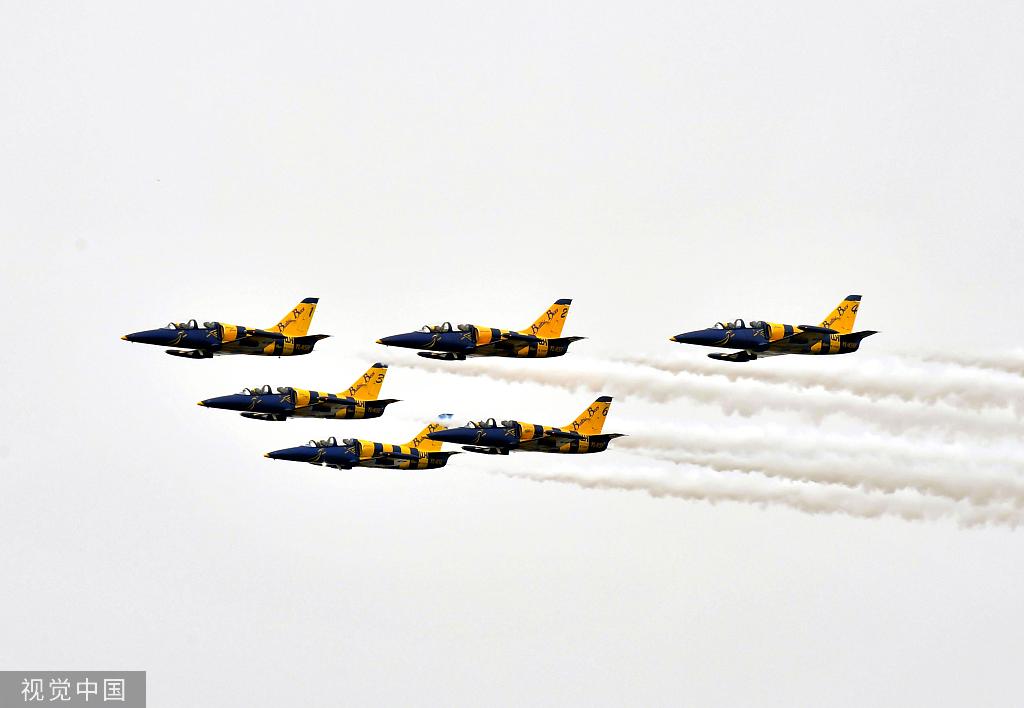 The Sichuan International Aviation and Aerospace Exhibition 2019 opened on Sept 29 in Guanghan of Southwest China's Sichuan province. During the five-day air show, 120 parked aircraft spanning 60 categories will go on display, and six international aerobatic teams are expected to put on shows.
A folk concert for the celebration of the 70th anniversary of the founding of the People's Republic of China will take place as well.