Johnson urges EU to respond to 'compromise' offer on Brexit deal
By Jonathan Powell in London | China Daily Global | Updated: 2019-10-02 23:11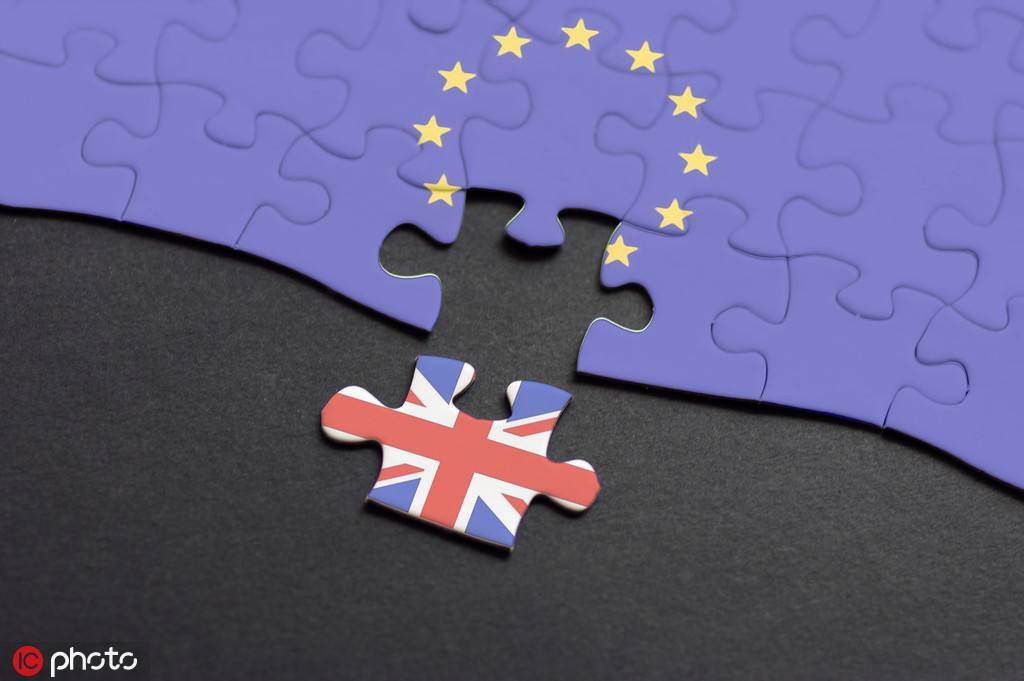 British Prime Minister Boris Johnson has laid out details of his new plan for a "fair and reasonable" Brexit compromise and will tell the European Union it is a final offer.
In his speech at the Conservative Party conference in Manchester, the prime minister warned that three and a half years after the United Kingdom voted to leave the EU,not delivering on the result of the referendum would bring grave consequences for trust in democracy.
Johnson said that "we can, we must and we will" get Brexit done – because voters feel they are being "taken for fools" by Westminster. He has insisted again that the UK will leave the EU without an agreement at the end of the month if a new deal can't be reached.
Johnson says his plan is "reasonable and constructive" and will enable the whole of the UK to leave the bloc as one and protect its integrity.
"We love Europe. We are European but after 45 years of really dramatic constitutional change we must have a new relationship with the EU a positive and confident partnership – and we can do it," said the prime minister.
He said his plan would be a "compromise by the UK", but he hoped the EU would "understand that and compromise in their turn".
The prime minister vowed that "under no circumstances" would there be "checks at or near the border in Northern Ireland", as he appeared to dismiss recent reports of what will be in the UK's plans.
The Guardian had earlier reported that Johnson had struck a secret deal with the Democratic Unionist Party, or DUP, involving radical proposals for a Belfast-Dublin "bilateral lock" on post-Brexit arrangements on the island of Ireland.
It reported that it involved Northern Ireland staying under EU single market regulations for agri-food and manufactured goods until at least 2025. After this date, its assembly in Stormont would decide whether to continue alignment with EU or UK standards.
The DUP confirmed to the BBC that the party is largely "content" with the proposals, which are believed to still include a lot of elements of the backstop – a major concession for the party.
It said the government is hoping the proposals will be enough to entice the EU back into negotiations ahead of the crunch EU summit on Oct 17.
One senior EU source told the broadcaster that the proposal that Ireland would have "two borders for four years" once the transition period ends after 2020 would not be well received in Brussels.
It is believed that the EU would be open to a greater role for the Northern Ireland assembly at Stormont, but the Irish broadcaster RTE quoted an Irish government source as saying Johnson's deal, as reported on Tuesday evening, would not be acceptable to Dublin.