China's giant domestic market seen as bulwark amid global economic woes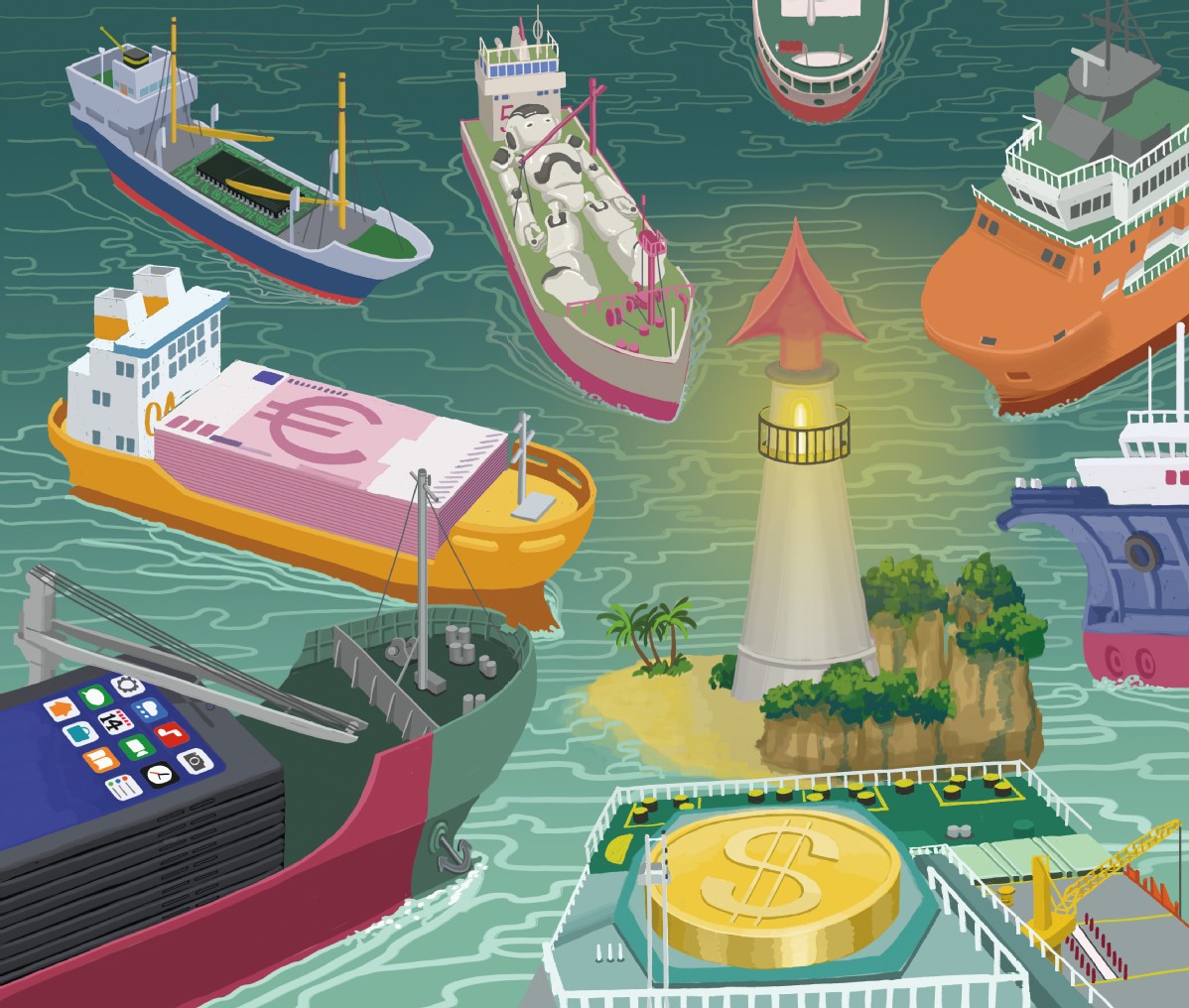 China will remain magnetic to foreign investment as its strong domestic market and steady progress in opening up buoy business confidence despite a globally subdued investment sentiment, according to experts and foreign senior managers.
Robert Aspell said what he sees when he looks at "disruptions" clouding the world economy — ranging from global trade tensions to uncertainty surrounding Brexit — are opportunities over the long haul. Aspell is president at Cargill Asia Pacific, a multinational agricultural firm based in the United States.
"As a private company, our family owners tend to think long term," he said. "We absolutely believe in the Chinese economy, and we are very, very confident about the direction where China is going."
The company is pouring $100 million into its Shanghai facility to boost "long-term growth plans" in China, Aspell said.
Cargill is one the foreign businesses that were among the signatories on 42 investment projects in Shanghai on Sept 16. The projects totaled $7.7 billion and covered a wide range of fields such as smart manufacturing, biomedicine and chemical engineering, officials said.
Across the country, 604 billion yuan ($89.3 billion) in foreign direct investment was recorded during the first eight months, up 6.9 percent year-on-year, according to the Ministry of Commerce.
This came despite rising instability that took a toll on global growth and investment. Global flows of FDI last year slid by 13 percent year-on-year to $1.3 trillion after US tax reform, according to the World Investment Report 2019 released by the United Nations Conference on Trade and Development.
Over the same period, FDI flows to China increased by 4 percent to an all-time high of $139 billion, partly thanks to the country's elimination or relaxation of foreign ownership limits in automotive, power grids and other sectors, the report said.
"Despite recent tensions and uncertainties, no one can deny that China's sheer size is too big to ignore for any foreign corporation looking for growth opportunities," said David Wang, head of China economics at Credit Suisse.
China's potential in attracting FDI "remains substantial", he said.
The country's large middle-income population of about 400 million is growing rapidly and has great consumption potential, in terms of both the total amount and diversity of demand, said Zhang Xiaotao, dean of the School of International Economics and Trade at the Central University of Finance and Economics.
"Chinese consumers of different ages have different patterns of demand growth and upgrading, providing various opportunities for foreign businesses," Zhang said.
Home Credit, an international consumer finance provider, has been evolving its business in China to tap into opportunities associated with consumption upgrading.
"With forward spending for premium products and services gradually becoming a new norm for young people here, Home Credit aims to unlock new consumer finance scenarios based on the changing preferences and habits of millennials," said Roman Wojdyla, head of Home Credit in China.
The company has expanded its service categories from providing loans for mobile phone purchases to financing wide-ranging needs for a high-quality life, such as household appliances, travel, vocational education, fitness and beauty, Wojdyla said.
Given a strong domestic market, China's growth may hold up better than that of many other economies amid the global slowdown, giving the country an advantage in attracting foreign investment, said Mei Xinyu, a researcher at the Chinese Academy of International Trade and Economic Cooperation.
The other engine propelling China's future growth in foreign investment is the deepening of opening-up, said Wang from Credit Suisse. "The ongoing effort to encourage foreign participation in key strategic sectors will generate substantial inflow."
On July 30, China's two shortened negative lists for foreign investment took effect, which eased foreign market access in agriculture, mining, manufacturing and various services sectors. This came after China announced 11 new measures to give greater foreign access to the financial sector in July, including asset management, pension fund management and currency brokerage.
The Foreign Investment Law, the fundamental law governing FDI that was passed in March, is due to take effect on Jan 1 and aims to better protect the legitimate rights of foreign businesses in China.
Yin Zheng, executive vice-president of Schneider Electric, said opening-up measures have added to the confidence of foreign companies to invest in China. The multinational company is based in France and provides products and services for the digital transformation of energy management.
"Schneider Electric has been in China for 32 years. It has experienced, benefited from and contributed to China's reform and opening-up," Yin said.
"This year marks the 70th anniversary of (the founding of) the People's Republic of China. With this as the starting point for a new journey, we will continue to support China's transforming and upgrading its economy," Yin said, adding that he has seen a growing number of Chinese clients desperate for digital transformation in industrial sectors.
"As China's advantage of low labor and rental costs fades, some foreign-funded manufacturers may exit the market. But at the same time, many high-tech companies are flocking to the Chinese market to grab opportunities related to industrial upgrading," said Zhang from the Central University of Finance and Economics.
China's FDI inflow is changing from being quantity-oriented to quality-oriented, adapting and contributing to the country's pursuit of quality growth, he said.
Contact the writers at zhoulanxv@chinadaily.com.cn