Social workers bring hope to children in need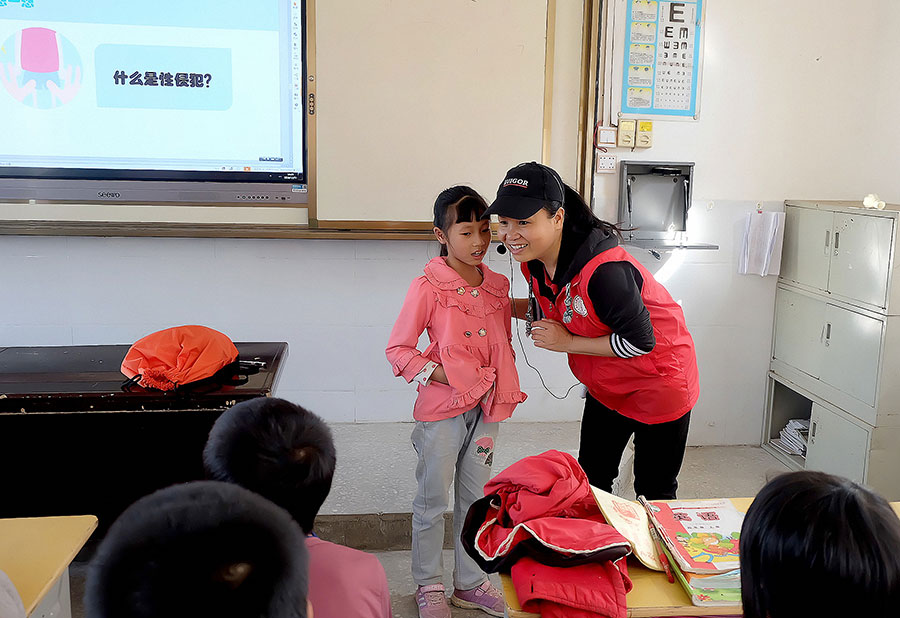 Entrepreneur finds a more fulfilling path in timely intervention and finding solutions for trauma victims, Zhou Jin reports.
Huang Aiqun clearly remembers the first time she saw the scar on the girl's wrist. Huang, a social worker, had been notified by the local women's federation that the girl needed her attention. She visited 12-year-old Zhenzhen (a pseudonym) at her home in southern China, in May 2018. Huang immediately saw the pink slash on the wrist, the result of a self-inflicted knife wound.
Zhenzhen's desperation and anguish was obvious. She had been repeatedly sexually abused by her mother's lover, who was a married man. He was found guilty of sexual abuse and sentenced to 10 years in jail in 2018. Her mother was given a three-year sentence.
The girl, whose father passed away when she was two years old, was abused by the offender three times. Her mother prevented her from reporting the abuse to the police. But Zhenzhen managed to alert the authorities.
"My heart ached with pity for her," Huang recalled, but as a professional social worker, the 47-year-old said she had to adjust her feelings and provide the girl with professional assistance.
Left-behind children in rural areas are particularly vulnerable to sexual abuse due to inadequate sex education and poor guidelines for children on how to respond to such situations.
Last year, 317 cases of sexual assault on children were reported by the media, with more than 750 children abused, the youngest being only three years old, according to an NGO named Girls' Protecting. Nearly 70 percent of the culprits are relatives or from a close circle of people, such as teachers or neighbors.
However, there is also a shortfall in the ability to protect children in need. Resources allocated are still limited, lacking systematic preventive measures and institutional arrangements, according to UNICEF.