Women becoming key consumers for esports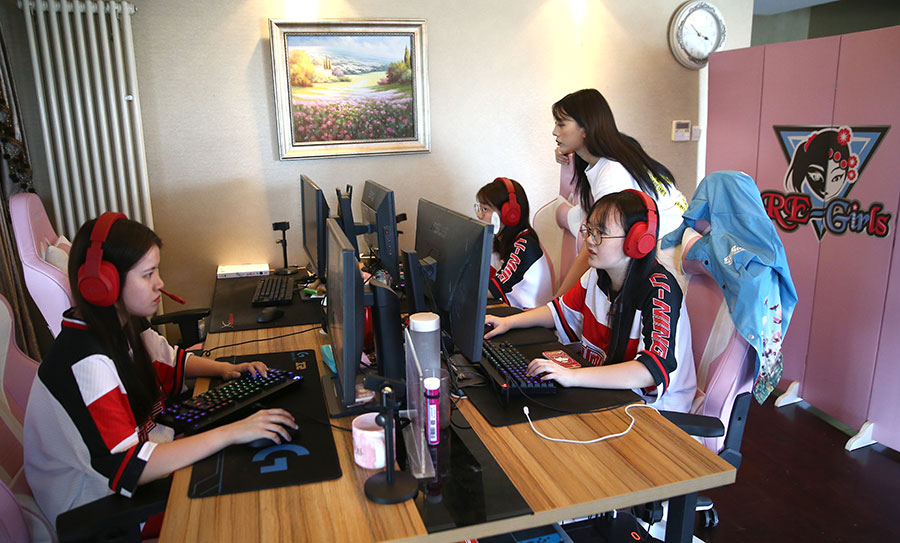 China has listed esports as an official sport and medals will be contested at 2022 Asian Games in Hangzhou, Zhejiang province.
As the second stop of the Girl-Gamer 2019 World Tour, the Girl-Gamer Esports Festival arrived in Seoul, South Korea on September 6, attracting four strong teams, two from China, and one each from South Korea and Singapore, PR Newswire said.
After a whole day of fierce competition, Team Charon from South Korea won the championship as well as the opportunity to represent Asia in the finals of the 2019 Girl-Gamer Esports Festival that will be held in Dubai later in December.
At that festival, nine teams which will include 45 female players will compete in the games of Counter-Strike Go and League of Legends for a prize of up to $100,000.
Via GirlGamer Esports Festival, the world's leading event to celebrate and promote women's competitiveness in esports, participants not only get the chance to show their strength, but also receive support and encouragement from male players.
The situation where men would normally dominate the Chinese gaming market is gradually changing. The rising presence of female participants now extends to esports.
China's gaming market has entered a stage of in-depth development, and female users are becoming an increasingly important consumer group in that market, which has bolstered the growth of esports in China.
A survey released by the Game Publishers Association Publications Committee, known as GPC, and the Chinese gaming database Gamma Data Corp shows that there are 290 million female esports players in China by the end of 2018, an 11.5 percent year-on-year increase from the prior year.
The RE-Girls esports club, which is made up of female professional full-time gamers, has become one of the most eye-catching of all female esports teams since its foundation in June 2017.
The club's players have an average age of 20 and spent most of their time playing the popular games such as Honor of Kings, Player Unknown's Battle Grounds (PUBG) and Clash Royale.
"We have won all the championships in domestic women's competitions of the three games," said Xu Binzhen, co-founder of the club. "Before recruiting players, we had set high standards on their game skill levels and integrity because we aim to build a professional team that can prove female players can also reach the level of male players."
Living in a 200-square-meter apartment in Yizhuang, in the southeast suburbs of Beijing, four young girls of the PUBG team that was set up several months ago quickly got used to the life of being professional esports players.
The apartment has become their dormitory, dining room and training area for the team and the other six girls who came earlier.
They usually get up at around 12 pm and begin group training under the guidance of their coaches at around 1 pm from Monday to Friday.
The training includes team battles that can last until 10 pm. The players and coaches will review their strategies and failures after the games are over for the day.
Before the weekend, the girls remain cut off from the world and concentrate on their computers.