Tourism revenue reaches 650b yuan during 7-day holiday
By TAN YINGZI,CHENG SI,FAN FEIFEI | China Daily | Updated: 2019-10-08 04:39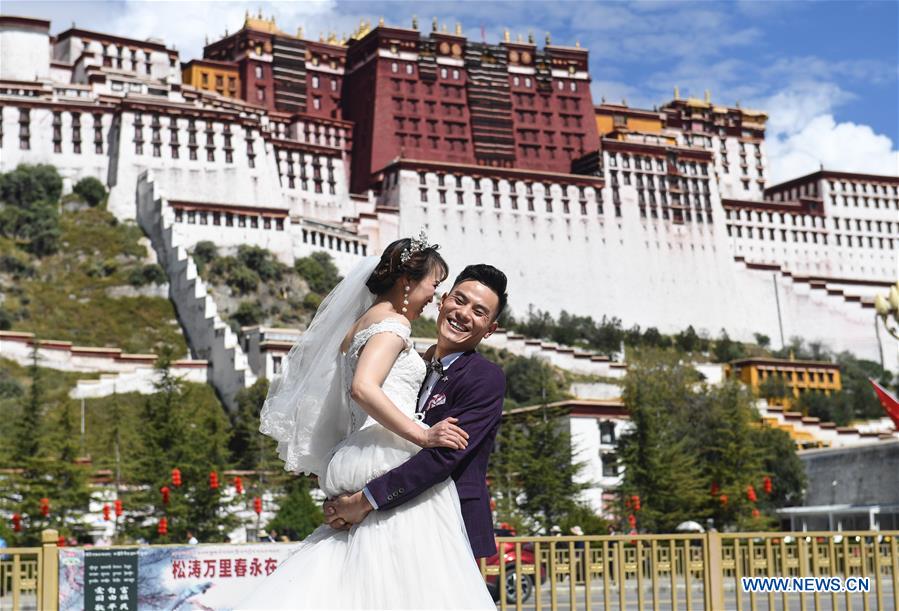 During the seven-day National Day holiday that ended on Monday, residents of Chongqing received text messages from the local public security bureau and tourism committee suggesting that they avoid popular scenic spots to ease traffic and make room for visitors.
Chongqing received more than 20 million Chinese and foreign visitors on the first four days of the weeklong holiday, according to the city's Culture and Tourism Development Committee.
But the city is not alone. China's domestic attractions saw about 782 million visits during the holiday, up 7.81 percent year-on-year, the Ministry of Culture and Tourism announced on Monday.
Consumers' passion for spending also reached a fever pitch during the holiday, both in tourism and daily supplies, thanks to a growing desire for a better life and high-quality products.
Tourists' spending during the holiday reached nearly 650 billion yuan ($91 billion), an increase of 8.47 percent from the previous year, the ministry said.
Also on Monday, the Ministry of Commerce said that the combined sales of the retail and catering industries nationwide reached 1.52 trillion yuan during the holiday, up 8.5 percent year-on-year.
Lvmama, an online travel agency, issued a report on Monday saying travelers prefer high-quality tourism products and also open their wallets more freely in the evenings during the holiday because of their increasing desire and ability to spend.
Most attractive to travelers are group tours of no more than 10 people, with a driver, tour guides and good accommodations, the report said.
Lvmama also said it had seen an increase of 35 percent on travelers' spending at night — on such things as watching musicals at attractions — because of the increasing demand for more diverse experiences.
The Ministry of Culture and Tourism said nearly 45 percent of domestic travelers include such nighttime activities in their vacations.
E-commerce giant JD said revenues from outdoor sports products surged 412 percent year-on-year between Oct 1 and Friday, while sales of video content and games soared 183 percent from the same period last year. Spending on smartphones and electronic devices increased 90 percent.
Alibaba Group, another e-commerce giant, said that more than 3 million consumers bought Kweichow Moutai liquor on its Tmall platform during the holiday, with the total turnover of liquor rising 12 times from the previous year.
The company said about 40,000 Yangcheng Lake hairy crabs — a specialty dish in autumn — were sold in the first three days of the holiday at Hema Xiansheng, the Alibaba-owned online-to-offline supermarket chain, and sales of king crabs skyrocketed 3,000 percent year-on-year.