Life, death and hidden treasure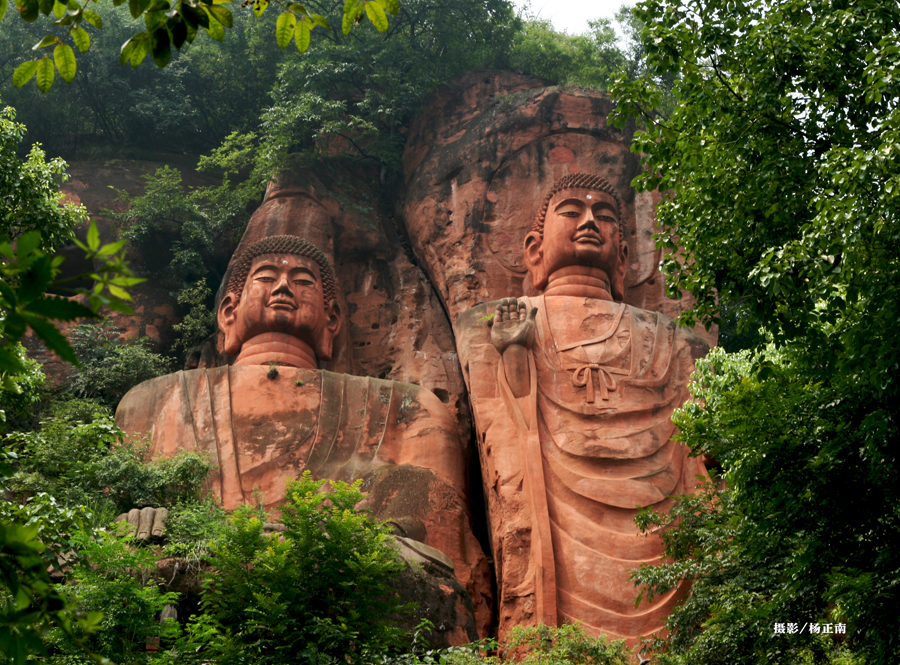 Lost riches, cliff tombs and longevity give Meishan its allure, Huang Zhiling reports.
Guo Qu doesn't just eat when he travels-sometimes, he travels to eat. The self-proclaimed foodie from Hunan province's Zhuzhou made a 60-kilometer side journey to Meishan city during a recent business trip to Sichuan province's capital, Chengdu.
"I wanted to taste authentic Dongpo Pork Knuckle in Su Dongpo's hometown," he says, referring to the ancient poet and gourmand.
His stomach led him to Meishan. But he discovered the city provides a feast for all the senses.
Guo enjoyed viewing cultural relics related to Zhang Xianzhong, who led a rebellion in the 1600s, Han Dynasty (206 BC-220) cliff tombs and Mount Pengzu.
Su Dongpo was a poet, writer, painter, calligrapher, pharmacologist and statesman in the Song Dynasty (960-1279).
He is venerated as a gastronome and credited with creating many household Chinese dishes like Dongpo Pork Knuckle, a dish of pigs' feet stewed with ginger and spices.