Travelers in time
Share - WeChat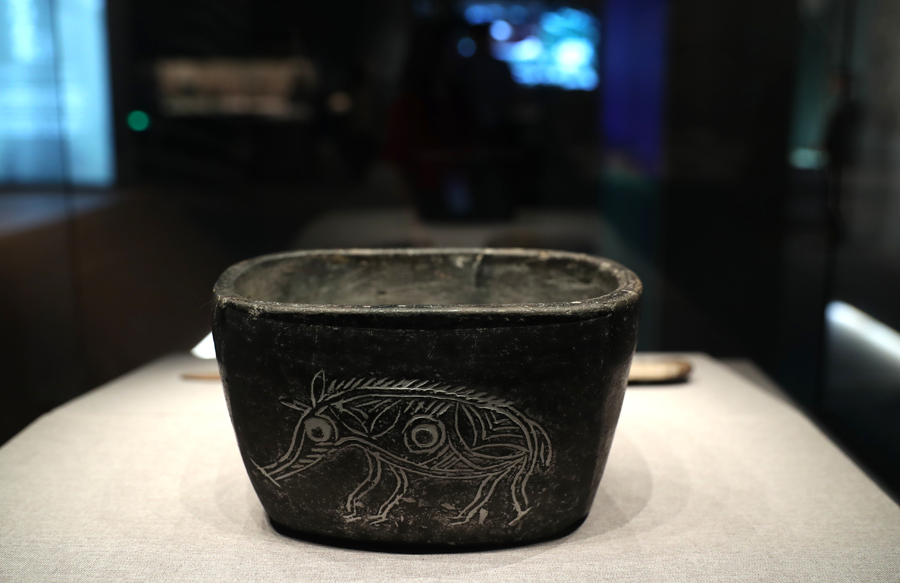 "Some of the delicate designs on jade artifacts from the Spring and Autumn Period (770-476 BC) remind us of Lego blocks today," Yu says. "We have to admire people's wisdom then."
Prototypes of porcelain works appeared in Zhejiang as early as the Shang Dynasty, and a bottle from this era has been put on display as an example of that. Since the piece was previously only exhibited at a county-level museum in Zhejiang, it is not widely known to the public.
"Thanks to this exhibition, we can gather these key items that were scattered around many smaller institutions to give people a clearer idea of history," the curator says.
The development of porcelain in Zhejiang took off during the Tang Dynasty (618-907). Celadon pieces produced at the Yue and Longquan kilns not only became popular products nationwide but also played a key role in global trade in the following centuries.