Chinese travelers shun the shops and head for the wilderness
By Angus McNeice in London | China Daily Global | Updated: 2019-10-08 19:34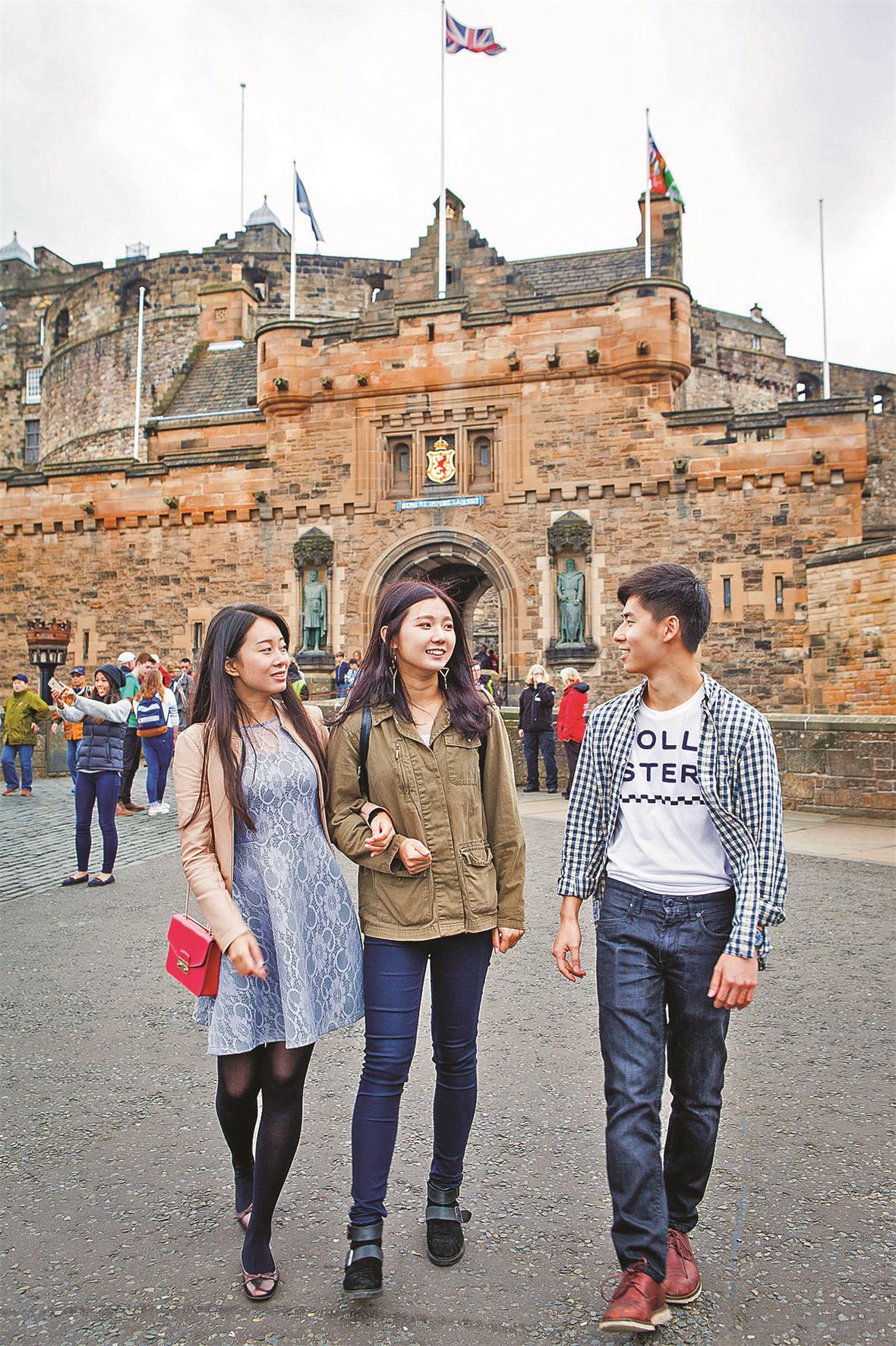 A new survey from Scotland's tourism authority reveals Chinese holidaymakers are becoming increasingly adventurous, and would sooner set off on a wilderness excursion than spend time shopping or exploring cities.
VisitScotland made the discovery in a recently completed major marketing report on China that it commissioned in a bid to better understand Chinese holidaymakers and help improve their visitor experience.
In the survey, 87 percent of respondents said they would like to return to Scotland, thanks to its "beautiful landscapes", and most prioritized trips to lakes and mountains over retail or inner-city sightseeing.
The data was gathered from a survey of 1,502 people aged 25 to 45 from Shanghai, Beijing, and Guangzhou, just more than a third of whom had visited Scotland in the last two years.
"This is a first of its kind piece of research in China by VisitScotland, which will enable us to tailor our marketing activity even further and to ensure Scotland is on Chinese travelers' must-see list," said Hazel Sellar, VisitScotland's market manager for China.
In the survey, more than 90 percent of respondents said trips to islands, lakes, and the Scottish Highlands were an essential part of a holiday in the region.
Spending time in the great outdoors trumped shopping, events, and visits to historical sites and buildings. Only food was a larger motivator than the wilderness, with 94 percent of respondents indicating that eating local delicacies was central to a visit to Scotland.
The data aligns with other studies of Chinese consumers, who are increasingly valuing experiences above products.
In January, a survey from London-based market research company Mintel found that Chinese consumers aged 20 to 49 spend more of their income on holidays and leisure (9 percent) than on clothing and accessories (8.1 percent). Mintel predicts that vacation expenditure will increase to 10.2 percent by 2023.
A study from United States consulting company McKinsey found that more than half of young Chinese consumers plan to increase their spending on leisure activities, while expenditure on food and beverages at home is set to decline.
"People in China increasingly enjoy holidays to long-haul destinations," Sellar said."Their growing appetite for unique and exciting experiences means that Scotland is perfectly positioned to offer them exactly what they're looking for time and time again."
Last year, 57,000 Chinese tourists visited Scotland, down 8 percent on the previous year. But the number of Chinese visitors to Scotland increased by 192 percent between 2007 and 2016.
Last year, more than 200,000 Chinese tourists visited Scotland, a 100 percent increase of the number five years ago.
Scottish companies are stepping up efforts to cater to this rise in visits. Chinese tourists can now purchase tickets to popular events such as the Royal Edinburgh Military Tattoo by using the Chinese payment app WeChat Pay. And, in 2017, a partnership between Scottish tour company Rabbie's Small Group Tours and Shanghai-based travel agency Ctrip established tours of the Scottish wilderness with Mandarin-speaking guides.