NBA's injudicious words compound injury: China Daily editorial
chinadaily.com.cn | Updated: 2019-10-08 20:43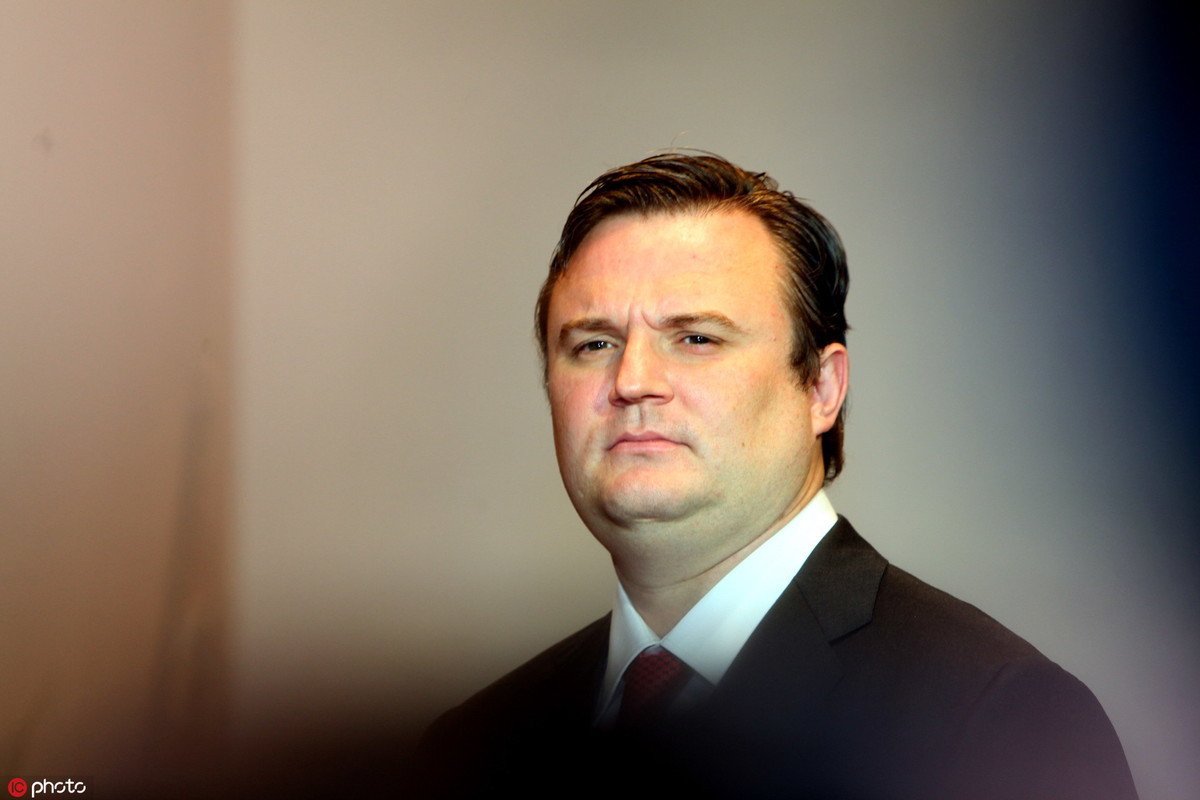 After the apologetic explanation by Daryl Morey, general manager of the Houston Rockets, admitting the ignorance of his swiftly deleted tweet on Saturday in support of the radical demonstrators in Hong Kong, Rockets owner Tilman Fertitta quickly rebuked his employee's costly knee-jerk tweeting. The National Basketball Association then released a statement on Sunday, saying that the tweet's offending many in China was "regrettable".
Despite the differences between the Chinese and English versions of the NBA's statement, this should have served to put the incident to bed, as all three parties tried to distance themselves from that short-lived tweet.
But for whatever reasons, presumably from the pressure it has come under from China-bashing US politicians at home, the NBA has now changed its position, with Adam Silver, head of the National Basketball Association, brazenly endorsing Morey's secessionist-supporting tweet.
In other words, Silver's remarks have revealed the league's previous honey-mouthed statement in which it said it has "great respect for the history and culture of China" and hopes to be "a unifying force to bridge cultural divides and bring people together" was nothing but an attempt to prevent the hemorrhaging of profits made in China.
Boasting the league is "a value-based organization", Silver has done the opposite, as clearly he feels no qualms about politicizing his organization by encouraging, in a craven yet ennobling way, his staff taking sides on issues they admit to having no understanding of.
If Silver thinks endorsing the indiscriminate violence the radical Hong Kong protesters are resorting to in their bid to "liberate" the city, a secessionist pipe dream they are peddling to justify their summer hooliganism, is supporting freedom of expression then he should think again. The violent spectacles staged by radicals in Hong Kong are intended to sensationalize and amplify their voices at the expense of the many in Hong Kong who do not support their actions.
The furor Morey's tweet has sparked in China is an expression of Chinese people's anger at such displays of thoughtless prejudice.
As the NBA directly benefits from the rule of law, robust growth and stability of China, Silver's about face, which will definitely give a shot to the arms of the rioters in Hong Kong, shows his organization is willing to be another handy tool for US interference in the special administrative region.
In response to Silver's remarks, Chinese Central Television has decided to suspend plans to broadcast the NBA preseason and is reconsidering its cooperation with the NBA.
Silver's knee-jerk response to the political pressure at home shows that despite his claims to the opposite, he doesn't realize how complex and emotional the issue is, and how careful the league needs to be.