Mobile payments finding increasing acceptance with smaller enterprises
By He Wei in Shanghai | China Daily | Updated: 2019-10-09 07:42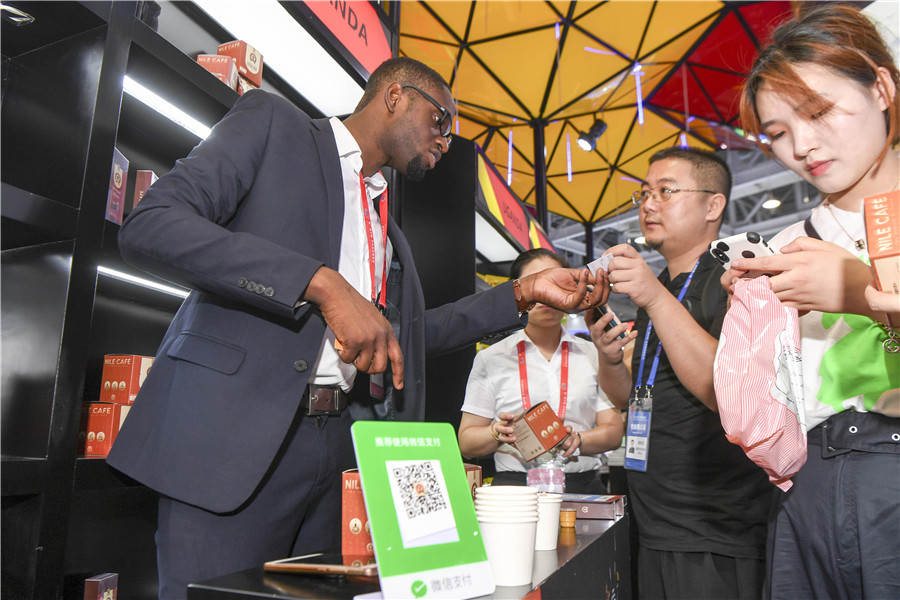 China's mom-and-pop shops and street stands are adopting mobile payment at a pace comparable to their bulkier counterparts, according to a latest report released by popular mobile wallet WeChat Pay.
During the weeklong National Holiday that ended on Oct 7, mom-and-pop stores saw the number of transactions settled through WeChat Pay jump by 26 percent year-on-year, the payment service provider said on Tuesday.
The biggest daily hike fell on Oct 2, when 50 million smaller merchants accepting WeChat Pay experienced 30 percent transaction growth from the same date last year.
Such momentum is reflective of a broader gain achieved by WeChat Pay, as the number of face-to-face daily transaction tripled in 2019 compared with the previous year, the report said.
Introduced three years ago, WeChat Pay is shaping up to be a popular choice in parallel with archrival Alipay to offer instant money transactions via smartphones. The company attributed fruits and fresh produce shops, taxis, fast-food and snack chains, and convenience stores as among the top adopters to drive such exponential growth.
The embracement of mobile payment is evenly split across different genders and age groups. Roughly 45.8 percent of shop owners accepting WeChat Pay are women. Merchants aged between 30 to 39 account for 39 percent, or the largest proportion, to embrace digital payments, and they are closely followed by those born in the 1970s (21 percent) and 1990s (19 percent).
The convenience of paying with a swipe of the phone is providing impetus to consumption in the night. Expenditure between 8 pm to 10 pm accounted for 55 percent of the total "night economy", which is reflected by spending in fast food joints, snack houses and convenience stores.
According to the National Bureau of Statistics, China has nearly 60 million individual-owned businesses peddling all types of merchandise and services, which are shaping up to be an important pillar of the economy.
Starting out as a tool for handling online payments, China's Alipay debuted Quick Response Code payment for offline scenarios back in 2011. Merchants can apply for their proprietary codes at minimal costs and allow customers to scan and make the transaction through phones in real time.
"Mobile payment use has been hastened by the widespread adoption of QR codes in China, which lower the cost barrier for merchants and make processing transactions dead simple for shoppers," said Rahul Chadha, senior analyst at consultancy eMarketer.
To keep more users and merchants alike glued to its services, Alipay is stepping up efforts to upgrade its payment system by introducing new functions such as virtual membership without a down payment.
Unveiled last month, the so-called Light Membership leveraged Alipay's Huabei consumer loan vehicle to offer customers perks that could only be enjoyed by members paying an annual fee. The function will encourage more people to use Alipay and its sister consumer loan service, which is also a boon to business owners, said Wang Xi, an executive on innovative operations at Huabei.