Author opens new chapter
By Cheng Yuezhu | China Daily | Updated: 2019-10-09 08:01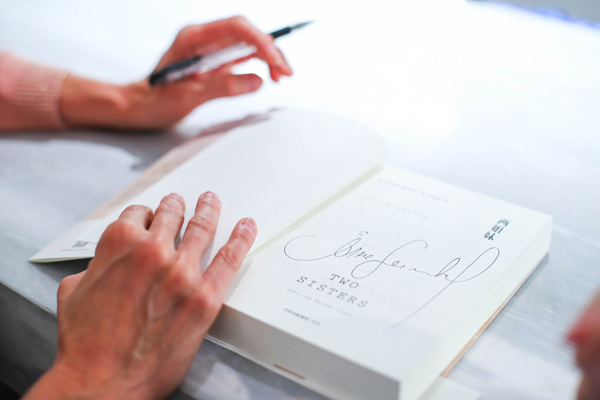 She arrived last month with the newly published Chinese version of Two Sisters, giving speeches and answering readers' questions in Beijing, Shanghai, and Suzhou, of Jiangsu province.
The book tells the harrowing story of a Norwegian-Somali father looking for his two daughters who went to Syria to join the Islamic State extremist group, also known as ISIS.
The two sisters, known in the book by the pseudonyms Ayan and Leila, were 16 and 19 respectively in 2013. They left home in October and never came back, leaving only an email to their family that explained their motive.
Their father Sadiq Juma, which is his real name under his own request, immediately decided to embark on the arduous quest to bring them back.
Following his failed attempt, the father approached Seierstad's publishing house, expressing his wish to publish the story in a book as a warning to other families. The writer then spent two and a half years on research and writing the book.
The father gave her access to the two sisters' room, where she found evidence of their gradual radicalization and their preparations to leave for Syria.
Seierstad contacted the daughters' classmates, teachers and also their friends on social networking sites and the online organization they had joined-practically anyone who had any connection to them, however tenuous, either online or in real life. The two sisters themselves, however, never replied to her inquiries.