More public services required to care for those with Alzheimer's
China Daily | Updated: 2019-10-09 08:18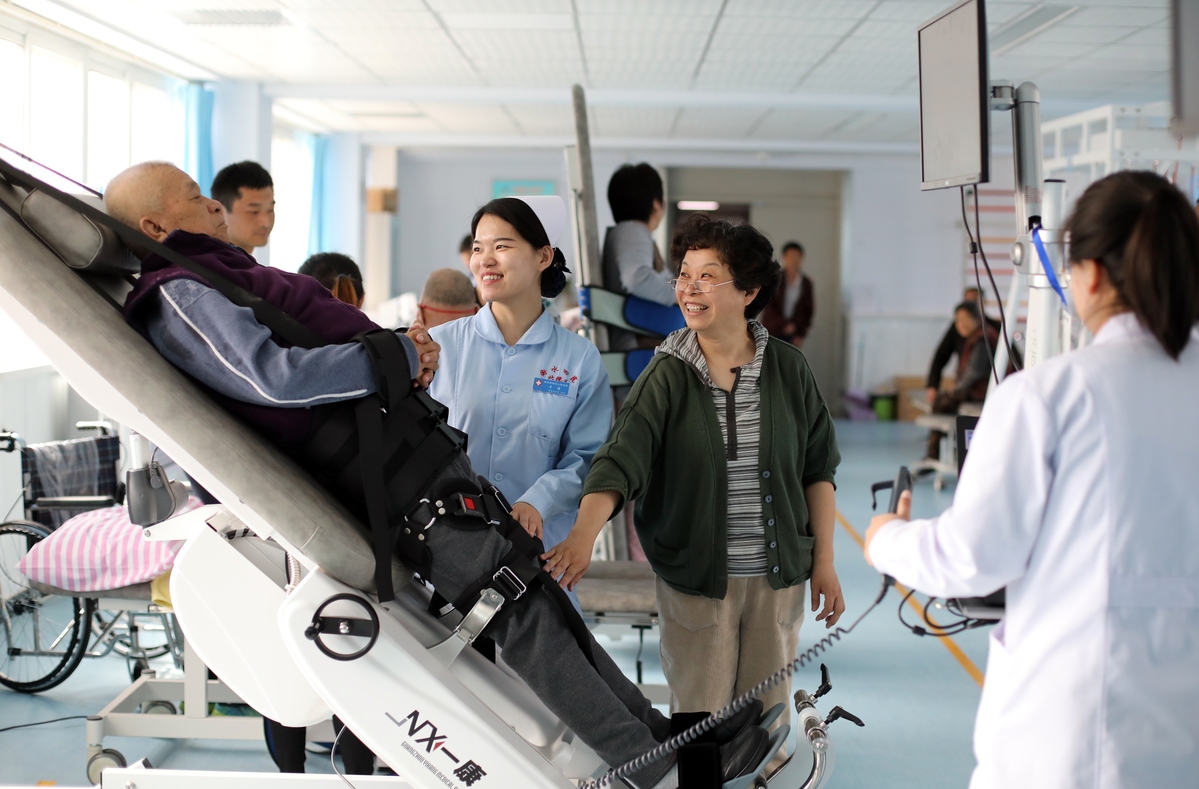 MORE EFFORTS ARE NEEDED to ease the burden on families caring for those with Alzheimer's disease. Nanfang Metropolis Daily comments:
Alzheimer's disease is a chronic and progressive neurodegenerative disease that slowly destroys memory and thinking skills, and, eventually, the ability to carry out the simplest tasks. For most people with Alzheimer's, symptoms first appear in their mid-60s. Elderly people who suffer from this disease gradually lose memory and the ability to care for themselves.
Statistics show China has more than 10 million patients suffering from Alzheimer's, and the number increases by more than 300,000 every year. Since people with Alzheimer's are more likely to unintentionally injure themselves or get lost, they require 24-hour nursing.
Taking care of people with Alzheimer's imposes great economic and emotional burdens on their families. Private nursing homes always charge double for patients with Alzheimer's than they do for other elderly. And many people who have a parent or spouse with Alzheimer's have to become full-time carers because they cannot afford the huge economic burden of sending them to professional nursing homes. Considering the huge number of people with Alzheimer's disease in China, the nursing burden should not fall solely on their families. The government should also provide more public services in order to ease the burden on families and care for those with Alzheimer's disease.
First of all, active action is needed for the prevention and early detection of the disease. Last month, the National Health Commission released the core information for Alzheimer's disease prevention and intervention, which aims to encourage people to adopt a healthy lifestyle to reduce the risk of getting the disease.
The relevant authorities should actively popularize this to improve the public's awareness of the disease. If Alzheimer's disease is detected at an early stage and sufferers receive treatment, it will improve the quality of life of patients and reduce the burden on families.
And facing the rapidly growing number of Alzheimer's patients in our aging society, the relevant authorities should continuously improve the quality of public health services and provide more care facilities.