Picturesque mountain town draws artists and tourists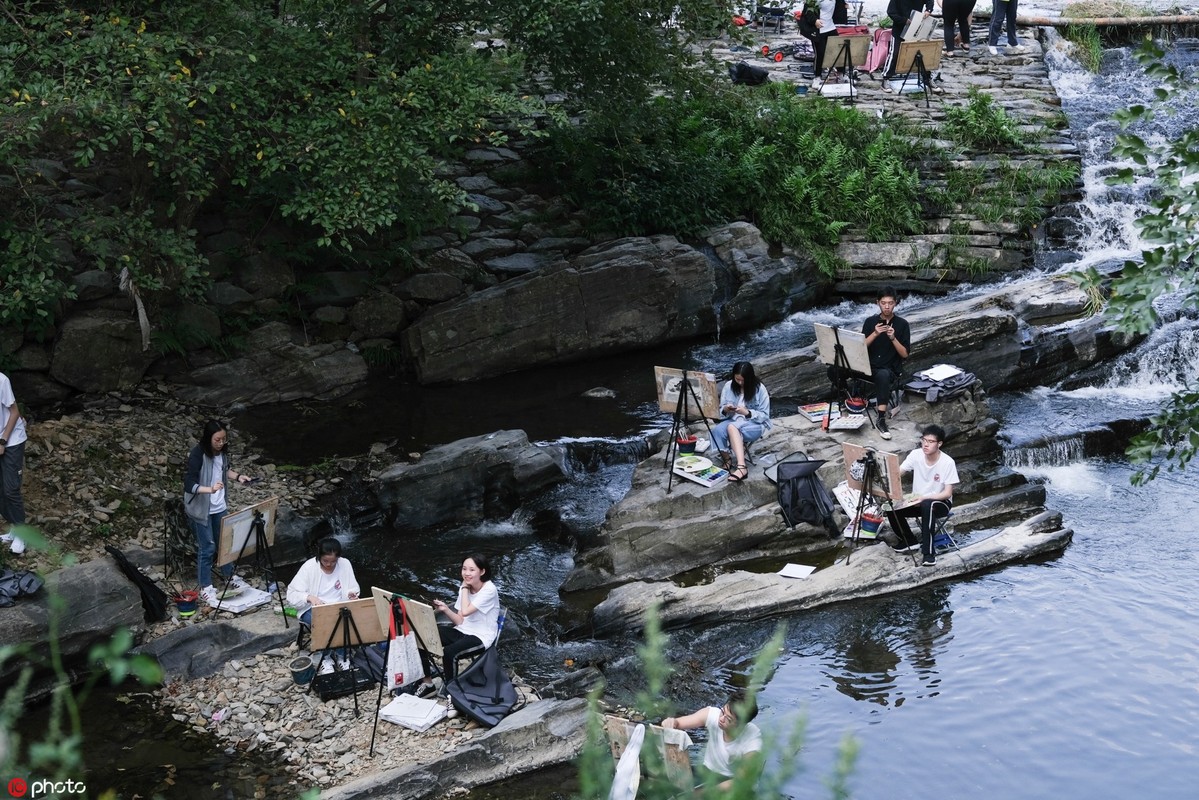 Tuochuan, a picturesque town deep in the mountains, attracts many artists and students who major in art.
Zhangcun, the town's liveliest street, which is no more than five minutes' walk from start to finish, is lined with numerous art galleries, painting studios, sidewalk cafés, tearooms and pubs.
Many officials who passed the imperial examinations were born in the town during the Ming and Qing dynasties, and the town has some private houses that are typical of ancient mansions.
Since 2001, more than 300 art academies nationwide have set up student painting bases that bring millions of yuan to the old town, and also create business opportunities for residents.