HKSAR gov't vows to continue to strengthen Hong Kong's competitiveness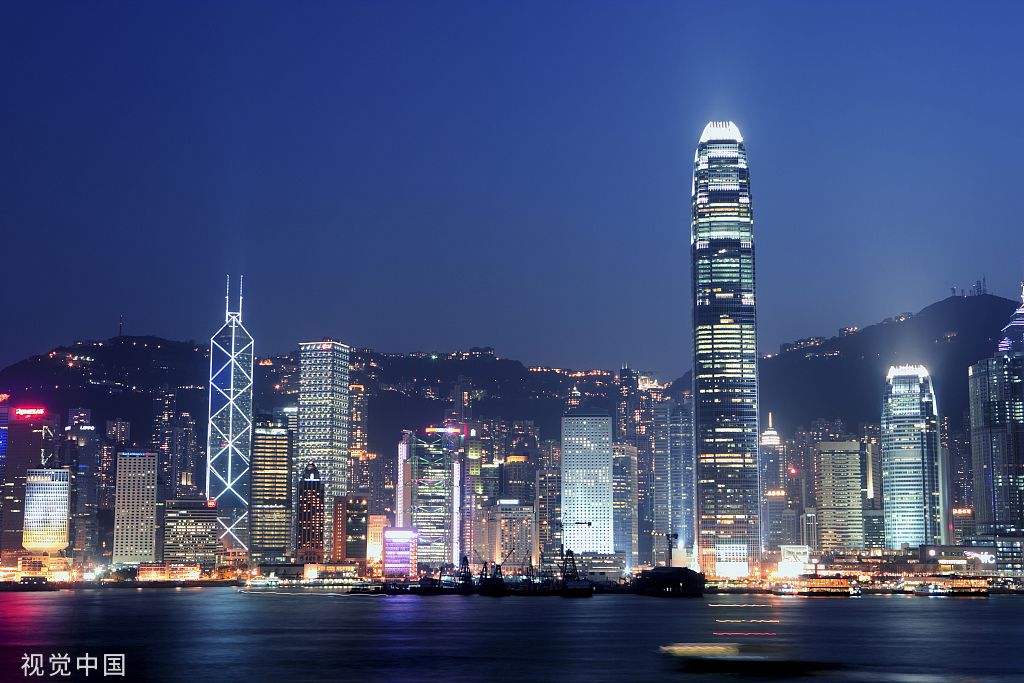 HONG KONG -- The Hong Kong Special Administrative Region government on Wednesday welcomed the World Economic Forum's ranking of Hong Kong as the third most competitive economy globally and vowed to continue to generate more business opportunities for Hong Kong.
In the Global Competitiveness Report 2019 newly published by the World Economic Forum, Hong Kong is ranked third globally among 141 economies, up four places from last year.
Amongst GCR's 12 pillars of assessment, Hong Kong ranked top in "Macroeconomic stability", "Health", "Product market" and "Financial system"; third in "Infrastructure" and "ICT (information and communication technology) adoption"; and fifth in "Institutions".
Stressing that it is committed to enhancing the competitiveness and vibrancy of the Hong Kong economy, the HKSAR government said it will strive to maintain Hong Kong's conventional strengths, including the rule of law, an independent judiciary, open and flexible markets, a simple tax regime with low tax rates, an efficient public sector and a favorable business environment with a level playing field.
The HKSAR government will also continue to assume the roles of a "facilitator" and "promoter", and strive to enhance government-to-government cooperation, so as to generate more business opportunities for Hong Kong, the office of the HKSAR government's financial secretary said in a statement sent to Xinhua.
At the same time, the HKSAR government will also step up investment in infrastructure, innovation and technology, nurturing talents and increasing land supply, in order to provide a favorable environment for Hong Kong's long-term economic development, it said.