Pompeo should see Xinjiang first-hand: China Daily editorial
chinadaily.com.cn | Updated: 2019-10-09 20:08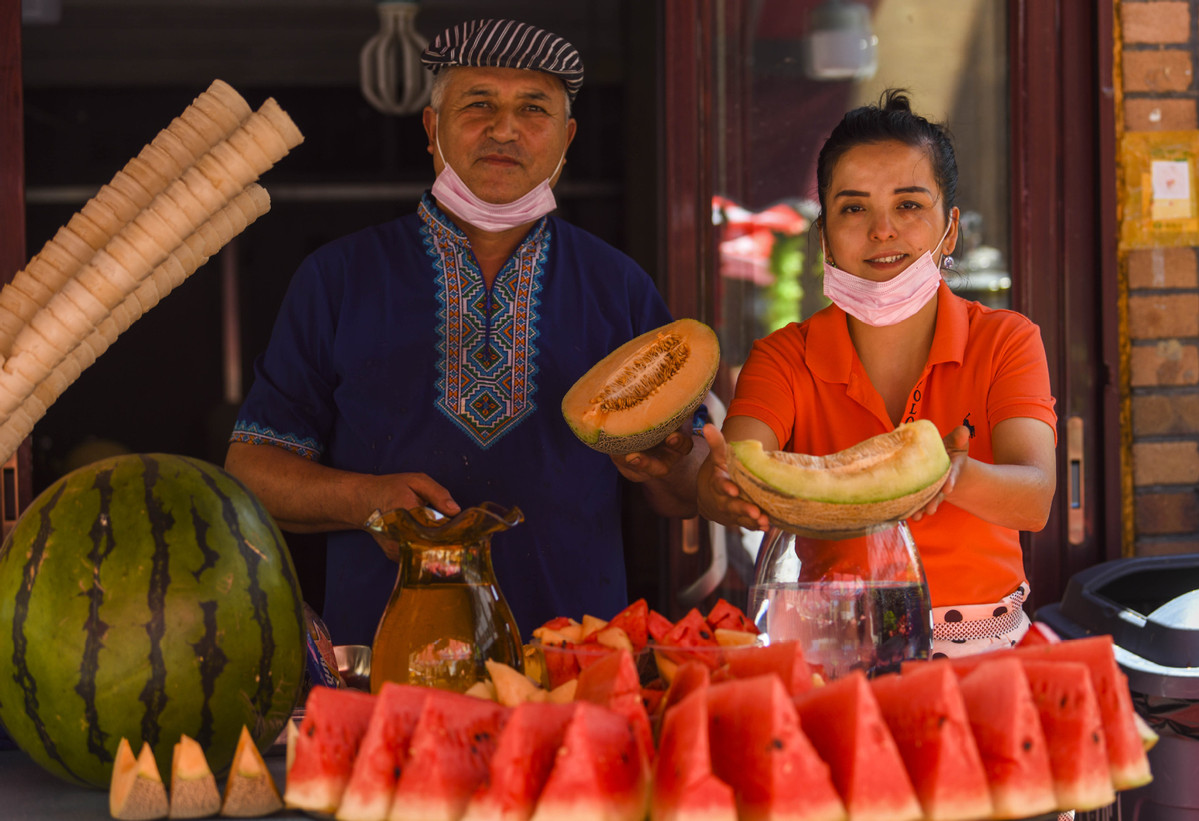 A day after imposing commercial restrictions on 28 Chinese entities, the United States announced on Tuesday it would curb visas for Chinese officials until China ends what it alleges is repression in Xinjiang. The successive moves constitute blatant US interference in Xinjiang affairs, which will only further strain bilateral ties between the two countries.
China's deradicalization efforts over the past three years in the Xinjiang Uygur autonomous region are an internal affair, concerning its sovereignty, security and territorial integrity. The US, even in its self-proclaimed role as the world's human rights champion, is in no position to point an accusing finger at China.
It is absolutely just and lawful for China to carry out deradicalization measures in Xinjiang to rid the region of the scourge of terrorism and extremism and ensure its long-term stability and prosperity and guarantee people can live peaceful lives. China will not allow terrorism and extremism to compromise the region's stability.
Despite the attempts of the US and some other Western countries to smear China's policy in Xinjiang in the international arena, more and more people in the world recognize the notable results China has achieved in maintaining social stability in the region. This has been reflected in the reports by international journalists and the remarks of diplomats from different countries who have visited the region recently.
No terrorist incidents have occurred in Xinjiang for nearly three years since it adopted deradicalization measures such as the introduction of vocational education and training centers. The tourists who have poured into the region over the past three years are evidence of the degree to which Xinjiang has increased the sense of security in the region. In the first six months of this year, nearly 76 million tourists visited Xinjiang, a year-on-year increase of 46 percent.
Such a positive picture was beyond imagination several years ago when terrorist attacks were frequent, wreaking havoc and causing much loss of life. Hence, what US Secretary of State Mike Pompeo said to justify the latest US move simply does not hold water.
"China has forcibly detained over 1 million Muslims in a brutal, systematic campaign to erase religion and culture in Xinjiang," Pompeo wrote on Twitter. Such remarks are nothing but a deliberate distortion of the facts, reflecting the double standard the US employs on human rights.
Maybe the US top diplomat should go and see with his own eyes the situation in Xinjiang.