Overseas investors bullish on Chinese onshore bonds
By Zhou Lanxu | China Daily | Updated: 2019-10-10 09:09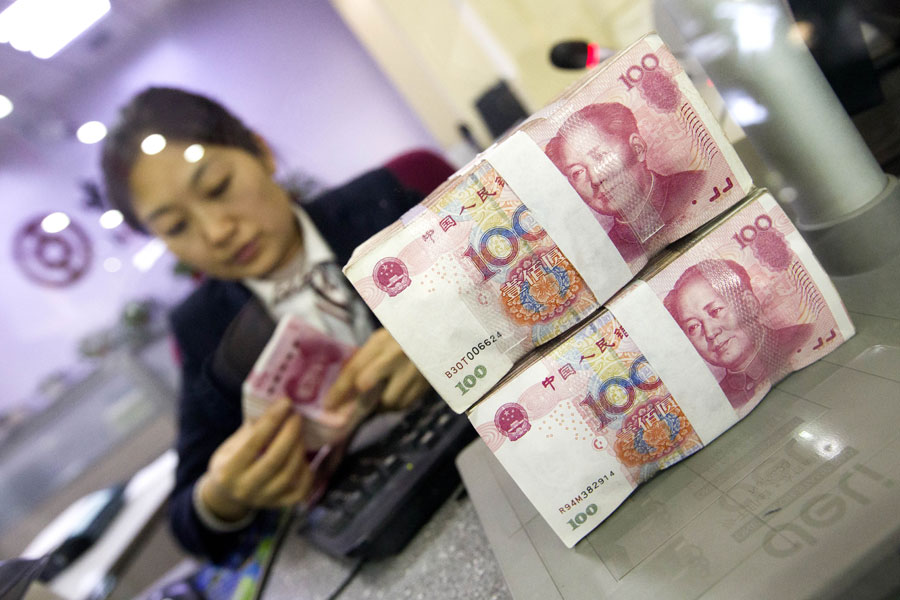 Foreign investors continued to pile into Chinese onshore bonds even as the renminbi remained weak against the US dollar for most of the last quarter, as higher yields and robust economic prospects helped maintain interest in the instruments, analysts said on Wednesday.
Overseas investors recorded net purchases of 321.1 billion yuan ($45 billion) in the China interbank bond market during the third quarter of this year, according to the China Foreign Exchange Trade System. During the first six months, the figure was about 500 billion yuan.
Overseas investors traded 528.1 billion yuan worth of Chinese onshore interbank bonds last month, representing 3 percent of the total market trading volume, up from 2 percent in the first half of the year, the CFETS said.
The more vibrant foreign participation came despite pressure on the Chinese currency amid the protracted trade tensions with the United States. During the July-September period, the central parity rate of the onshore renminbi weakened from 6.87 to 7.07 per dollar, according to the CFETS.
"A historically high China-US yield spread offset the negative impact of yuan depreciation on foreign inflows," said Tang Jianwei, chief researcher at the Financial Research Center of the Bank of Communications.
Bond yields in the US fell more steeply than in China over the last quarter.
As a result, China's 10-year treasury bond yielded about 1.5 percentage points more than its US counterpart at the end of September, up from less than 1.3 percentage points a quarter earlier, according to market tracker Investing.com.
"Unlike the US Federal Reserve cutting interest rates twice this year, China's central bank did not loosen its stance markedly. Rising concerns of a US economic recession also pushed down US long-term yields," Tang said.
Looking forward to the fourth quarter, the China-US yield spread may remain high and prop up foreign inflows, Tang said, adding that any escalations in Sino-US trade tensions could still weigh on inflows.
Dong Dengxin, director of the Finance and Securities Institute at Wuhan University of Science and Technology, said China's stable political situation and strong economic potential also underpinned the foreign interest in onshore bonds.
"As China's economy keeps growing with deepened reform and opening-up and as the yuan internationalization bears more fruit, Chinese bond and equity assets will see more allocation of global capital," Dong said.
Foreign net inflows to China's A-share market via the Stock Connects hit a historical monthly-high of 64.7 billion yuan last month, according to Wind Info.