Dance group steps into its 10th year
By CHEN NAN | China Daily | Updated: 2019-10-10 09:14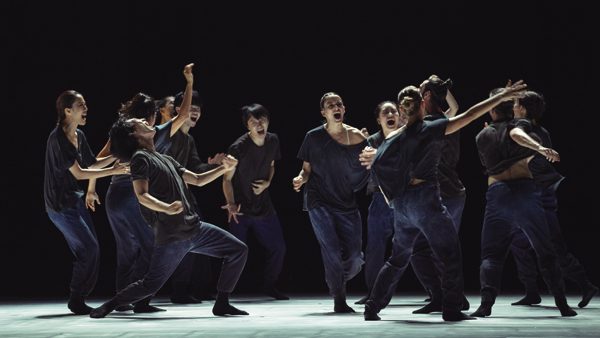 The piece's upcoming performance in Beijing is also part of the ongoing New Dance Festival, which is being held by the Chaoyang Culture Center and the Beijing 9 Contemporary Dance Theater.
"We wanted to provide a physical art platform and a creative stage for dance artists internationally, and also promote dialogue between professional and amateur dancers," says Xu Wei, director of the Chaoyang Culture Center.
As a precursor to the New Dance Festival, a five-day contemporary dance course was held in Beijing in August, which attracted about 50 amateur dancers.
Now in its fifth year, the festival kicked off on Tuesday with the production Set of Sets, staged by the Barcelona-based dance company, GN| MC, and will run through Oct 15.
On Saturday and Sunday, Israeli company Roy Assaf Dance will make its Chinese debut with a production, titled One Night, which includes a duet, Six Years Later, and The Hill, an all-male trio. Choreographed by Roy Assaf, the piece was inspired by the experiences of retired soldiers.
Other highlights will see dance productions including I Always Have a Handkerchief in My Pocket, by choreographer Gjergj Prevazi and the Albanian Dance Theater Company, and Root, by choreographer Yoram Karmi and the Sichuan Modern Dance Company.