Seniors search for second chance of love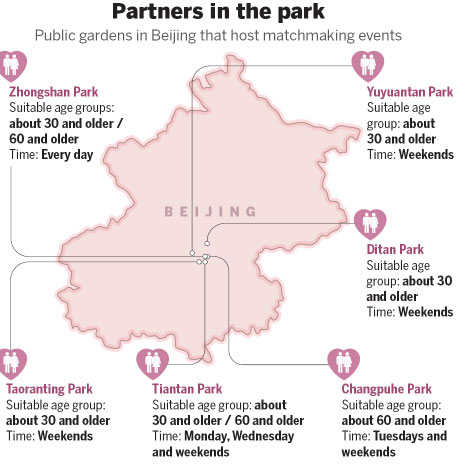 Successful pairing
"I think my second marriage is a success," said Zhu, who covers all his and his wife's expenses.
In the first three months they were dating, he gave his wife pocket money of 3,000 yuan ($420) a month. They registered to marry in 2009, after dating and living together for a year. In 2014, Zhu transferred half of the property rights of their house to his wife. He plans to leave it to her in his will.
During the past decade, Zhu has been well cared for by his wife and his stepson, who lives with them. Zhu helped him obtain Beijing hukou and a job.
"It takes effort to get along well with others. If you can't provide them with support and won't adapt, why would they want to live with you? Help your lover to solve their problems and learn more about her, then she will be with you wholeheartedly," he said.
"My children have their own lives and cannot be with me every day. Moreover, they can't understand all my feelings and needs. The love I get from my children is different to the love I get from my wife. Sometimes I feel better being with my wife. I can share everything with her."