Authorities endeavor to tighten new energy vehicle recall process
By Wang Keju | China Daily | Updated: 2019-10-10 09:53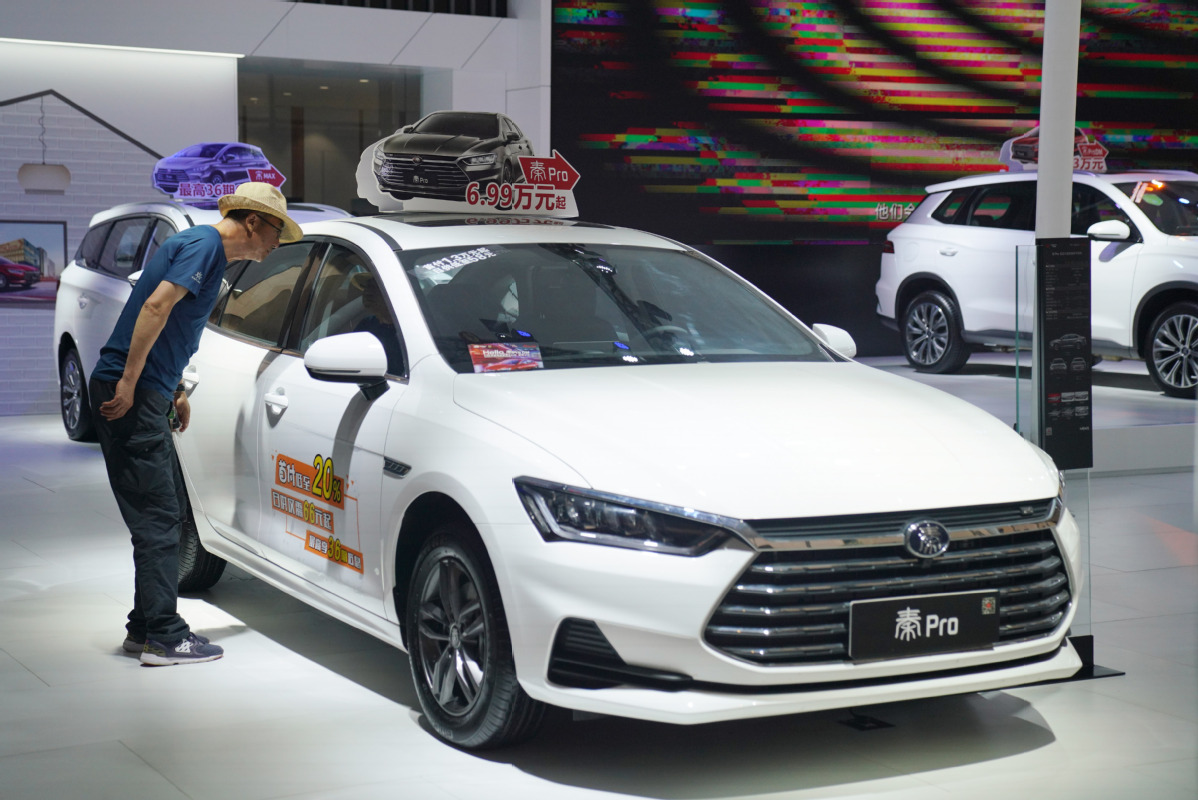 China is stepping up its efforts to tighten the process of recalling new energy vehicles, as the world's largest market saw a growing number of incidents where such cars have caught fire, according to the State Administration for Market Regulation.
On Wednesday, the administration ordered automakers to report any new energy vehicle accident involving fire to the administration within 12 hours. The carmakers are also required to keep the vehicle as it was so that the authorities can better investigate and analyze the cause of the accident.
Manufacturers should inspect whether the vehicles of the same type, the same batch or using the same components pose any fire hazards and recall defective vehicles as soon as possible.
The administration will conduct in-depth investigations and analyze new energy vehicle fire accidents, as well as detect risk assessments based on accident reports submitted by carmakers. It will also issue risk warnings to consumers as needed.
If producers fail to report accidents to the administration in a timely manner, they will be penalized based on relevant laws and regulations.
The move follows a spate of fires and accidents involving new energy vehicles, as well as a government order calling for their makers to minimize the risks.
China sold about 1.26 million new energy vehicles last year, of which about 135,700 were recalled, according to statistics released by the administration. That equates to at least one recall for every 10 new energy vehicles sold.
John Zeng, managing director of LMC Automotive in Shanghai, said that battery overheating is partially to blame for the safety hazards in new energy vehicles.
"In an attempt to boost range, manufacturers have been packing as much battery capacity into vehicles as possible without necessarily considering how those changes impact consumer safety," he said, "Though China has been the world's largest market for new energy vehicles since 2015, the industry is still immature and needs more research and experience."
There were at least 40 incidents of new energy vehicle fires in 2018, according to the administration.
Defective brake booster vacuum pumps in electric cars that might cause brake problems is also a main cause of potential risks, as well as problematic gearbox control modules that may lead to a loss of power while driving, he added.
In late June, the Ministry of Industry and Information Technology also issued a notice, demanding companies check for potential safety hazards with battery boxes, waterproof protection, high-voltage wiring harnesses and onboard charging devices.