Tsinghua exhibition shows its artists' contributions to national image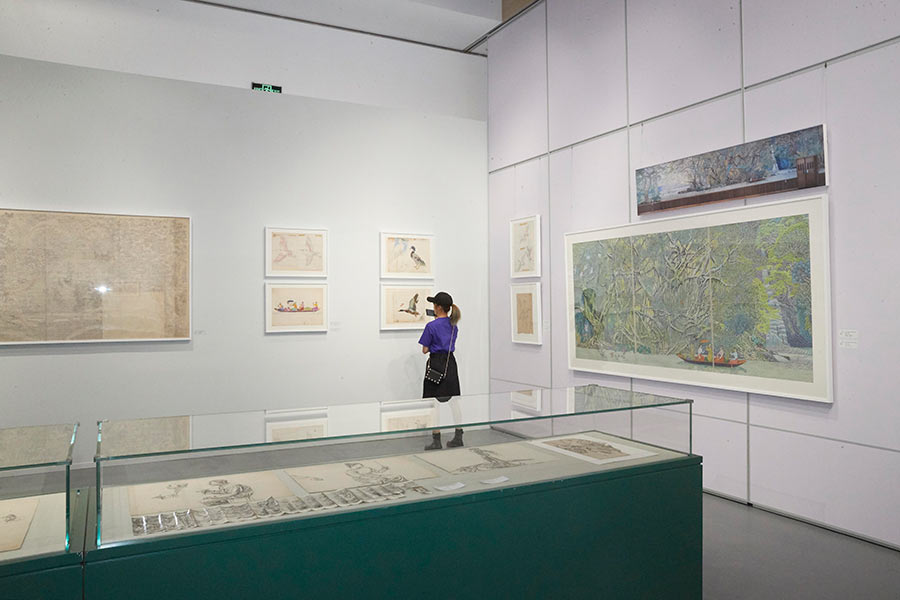 Since the founding of the People's Republic of China in 1949, faculty members of Tsinghua University's Academy of Arts and Design have contributed creativity and hard work to help raise the profile of New China through their participation in many major projects, including the jointly designed national emblem, decorations for the 10 iconic architectural works in Beijing, such as the Great Hall of the People, and wall paintings inside Beijing's railway stations and at Beijing Capital International Airport.
These signature designs, which have become an integral part of the country's imagery, are given a comprehensive review at Create for China, Create for People, an exhibition on now at Tsinghua University Art Museum through Nov 3.
The exhibition gathers together designs not only for national projects and those used at State events but also objects in daily life, providing a glimpse of the educational development for nurturing China's artists and designers throughout the decades.