Student no longer sheepish about soccer success
China Daily | Updated: 2019-10-10 09:56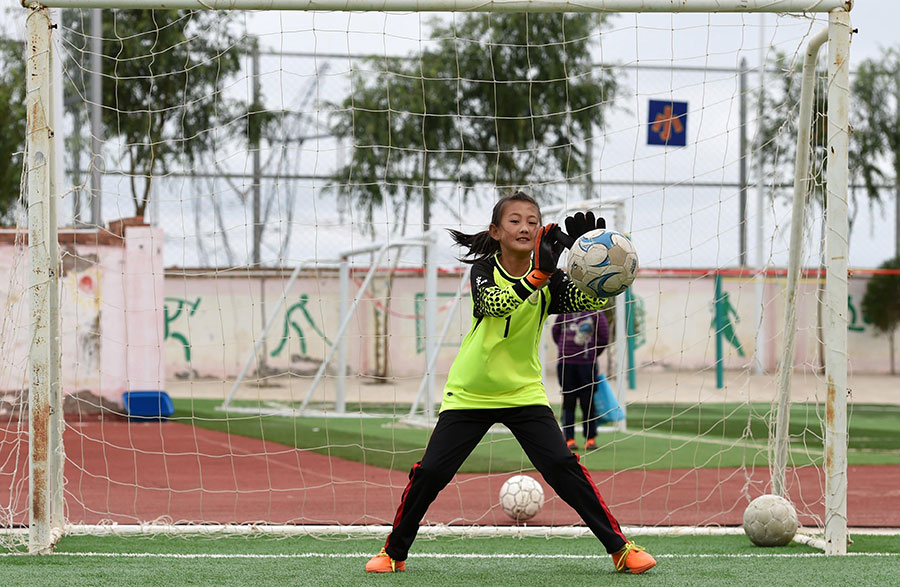 LANZHOU - The only "teammate" that 11-year-old primary school student Zhao Luting had to practice soccer with three years ago was a playful lamb.
There were no professional facilities or coaches in her small hometown located in a mountainous region of Gansu province at an altitude of 2,300 meters.
"Nobody could teach me how to play soccer, so I trained a lamb to play with me," said the primary school student. "I started by gently touching its head with a ball, and gradually it learned to head the ball back to me."
Despite the hurdles, within three years the youngster would travel to Britain to receive training from professional coaches with the help of a Chinese nongovernmental organization.
In mid-August, Zhao and 40 other students visited Nottingham Forest Football Club, which competes in the second-tier English Football League Championship, and received professional training. "It still feels like a dream," she said.
Zhao is not alone in pursuing her soccer dream, thanks to a series of supportive policies for soccer in primary and middle schools in the province.
Since 2016, the provincial Finance Department has invested 10 million yuan ($1.41 million) every year to build training facilities and establish leagues.
The Education Department is also exploring a new model of cultivating professional players drawn from primary schools and universities.
Zhao's Zhonglianchuan Primary School in Yuzhong county has sent more than 40 students to professional training organizations across the country. Ten of the players have received training at top English Premier League clubs such as Arsenal and Leicester City.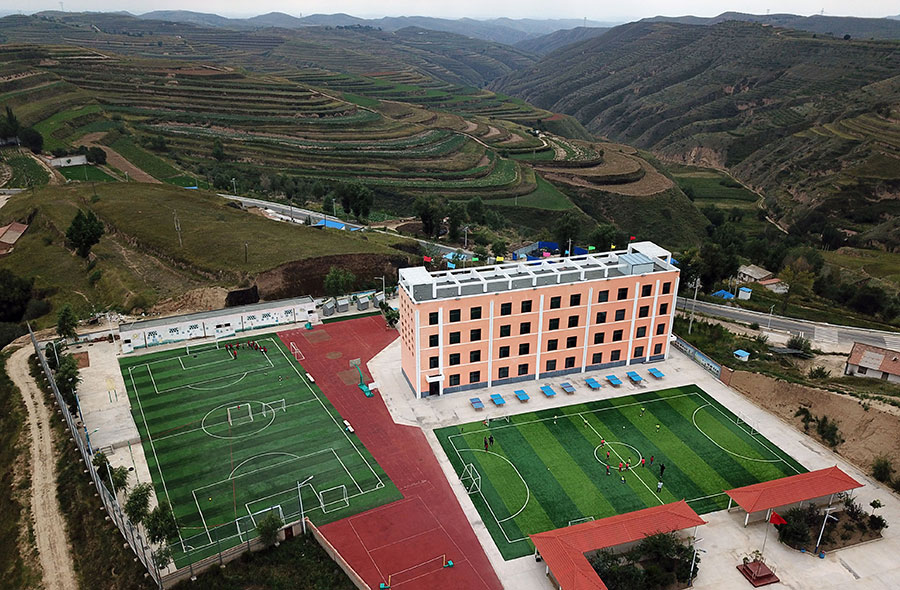 The school's soccer team was the subject of a documentary, Kick it, Kid, which focused on soccer training and education in poor rural areas and took three years to film.
"Our school has 65 students, and almost all of them play soccer," said Ma Anwu, the principal of the school.
Deputy principal Jin Qiaoxia said: "Zhao was very introverted when she entered the school, barely talking to the teachers. Soccer has helped her become more outgoing, especially after she received training in Britain."
Principal Ma said: "As teachers, we must value the dreams of every student. With more help from the government and society, I believe that the children's soccer dreams are coming true."
Xinhua