Xu Bing exhibition explores a world of pictures
Share - WeChat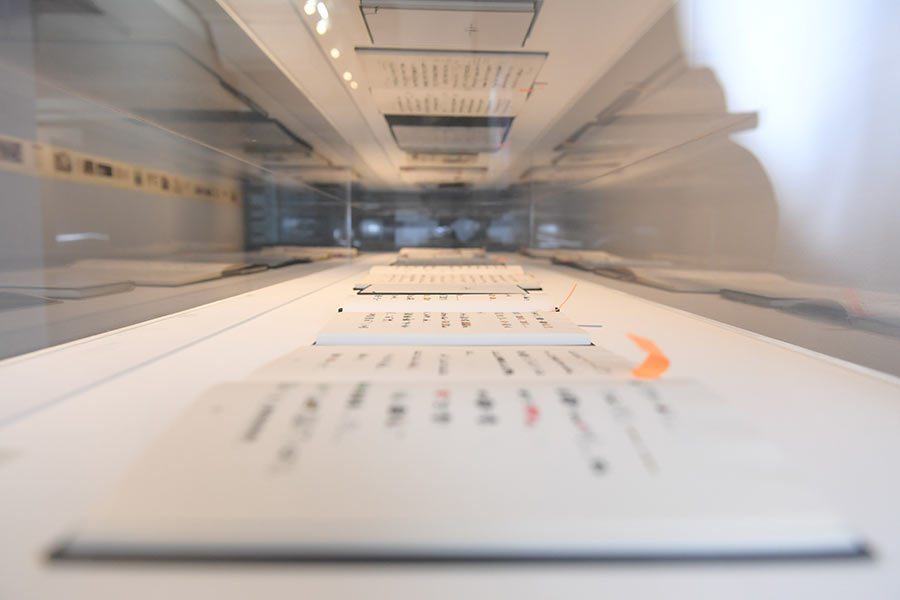 "The entire world has become a gigantic film studio," says Xu Bing.
The internationally acclaimed artist's ongoing exhibition, The World Picture: Xu Bing's Dragonfly Eyes, explores our current situation of being deeply immersed in an environment of pictures and moving images. The exhibition is held at Beijing Today Art Museum through Oct 24.
The exhibition shows Xu's videos and preliminary materials he and his team collected to prepare for his works, guiding the audience on a journey through the artist's mind to understand how he conceived of and organized materials. And it categorizes the exhibits with different keywords -- such as plurality, social energy and body -- to present a rich, multidimensional experience to look back on Xu's working approach over more than four decades.
The exhibition leads visitors through a maze that will mystify them with an overwhelming amount of pictures and information, reflecting social phenomena generated by a changing landscape of technology.