Colorful autumn arrives in NE China's Jilin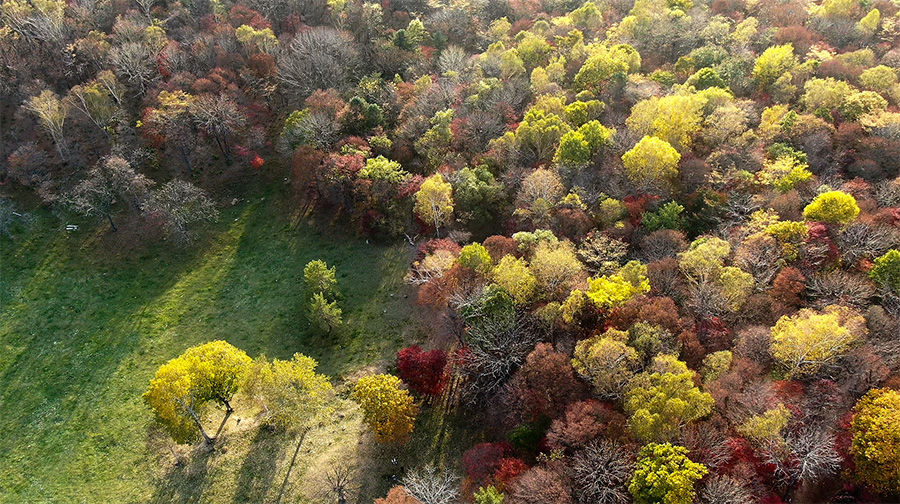 With the coming of late autumn, Linjiang city in Northeast China's Jilin province welcomes its most colorful season.
Forests burst with bright hues, attracting lots of tourists to enjoy the vibrant scenery of Wuhua Mountains in the city.
The dazzling yellow and red leaves mix with the green of the trees, transporting visitors into a fairytale world.