Pots of flavor to be found at Beijing's Ao Ba Nian
Share - WeChat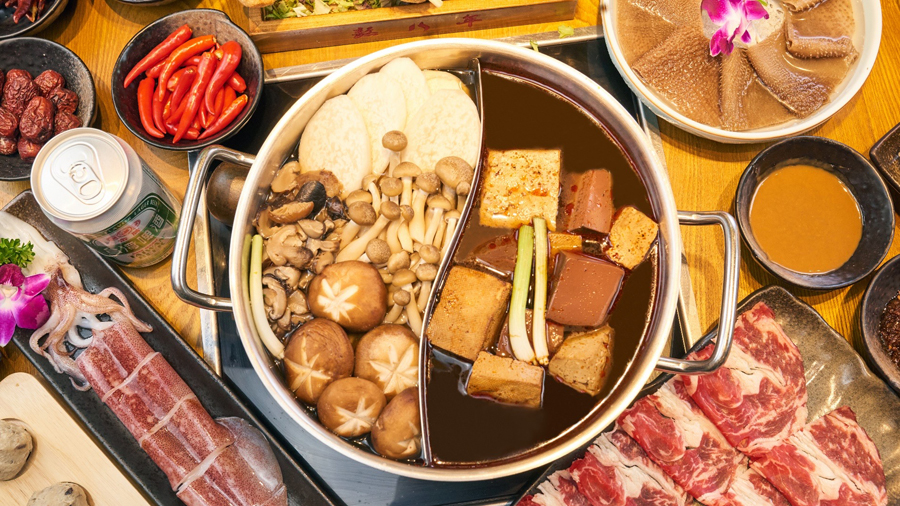 Spicy hotpot's broth is usually only for boiling ingredients, but at Ao Ba Nian Hotpot restaurant, the soup is also for sipping-and it's quite tasty.
In Chinese, the character ao is commonly used to refer to cooking something slowly over a low flame. The ao in the restaurant's name also refers to the long, slow-cooked broth that forms the base of its hotpot.
Taking its cue from hotpot restaurants in Taiwan, Ao Ba Nian focuses on homemade base soups served alongside a handpicked selection of high-quality ingredients, including a number of specialties from Taiwan.
Any hotpot restaurant is only as good as its broth. Ao Ba Nian has taken this maxim and made it a focal point by using ingredients, such as the bones from pork and chicken and wild mushrooms that are slowly simmered for more than eight hours to release every ounce of their flavors.