Idol worship hits fresh highs as new generation rises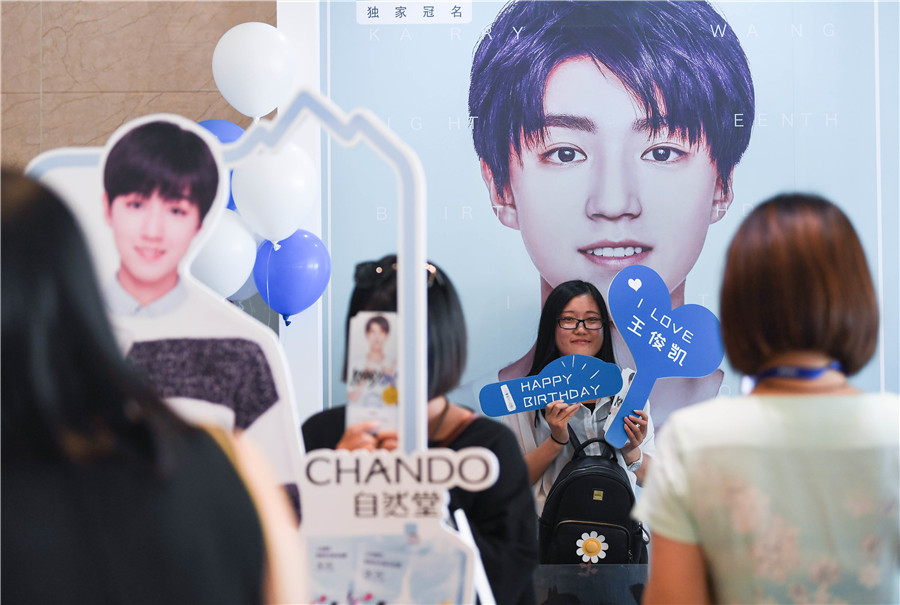 China's burgeoning fan industry is set to soar and become a billion-dollar business. Christine Low reports.
It all began early last year, when Cai Xiaolun started watching Idol Producer, an talent survival program produced by online video platform iQiyi. She soon became aware of a contestant named Cai Xukun and quickly became a devoted fan.
Through her participation in several show-related events, Cai Xiaolun met the founder of KUN's Fan Club, which is devoted to Cai Xukun, and after giving it some thought she decided to join.
Now, as a registered club member, she keeps herself busy with a range of responsibilities; discussing with other members how to split the workload for events, managing the official account on micro-blogging platform Sina Weibo, organizing charity activities and communicating with external partners about collaboration. She juggles all those duties with her job in the finance industry.
Despite her hectic lifestyle as a fan club member and not receiving any financial benefit from all the work, she does not find it the least bit bothersome, as support for Cai Xukun's career is what matters most.
"We fans always use this phrase 'Generate sparks for love'," said Cai Xiaolun, who spoke with China Daily under an assumed name to ensure her privacy as an official club spokesperson."All this hard work is to show our appreciation and support for Cai Xukun."
The ardent support of his fans is part of the reason Cai Xukun is one of China's biggest breakout stars. With his suave looks and confident performances on Idol Producer, he finished in first place, garnering more than 47.6 million votes in the finale. From then on, the bilingual singer-songwriter's career soared.
Cai Xukun's rise in China's entertainment landscape, particularly the idol scene, has brought lots of love and admiration from fans, but his success is also representative of the booming fan economy.
However, as this new sector continues to grow, the increasingly profitable business is still largely misunderstood.