Reshaping energy with innovation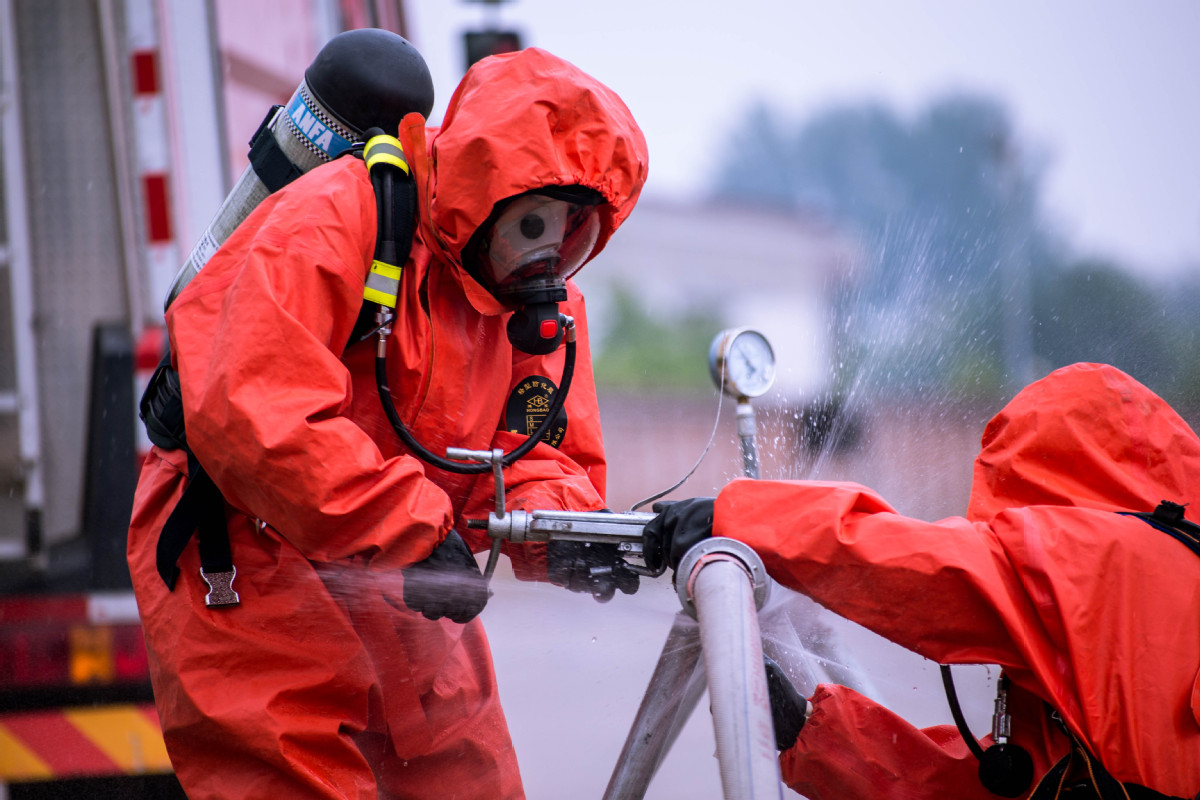 Sinochem arm expands domestic assets, consolidates overseas footprint
Sinochem Energy Co Ltd, the energy business arm of State-owned Sinochem Group, will operationalize the second phase of its Quanzhou refinery base in East China's Fujian province in 2020.
This move will raise its annual petroleum refinery distillation capacity from 12 million metric tons to 15 million tons a year, which will help meet domestic demand.
In addition to boosting its refining capacity, the annual production of 1 million tons of ethylene (including related derivatives) and 2 million tons of aromatics in the second phase of Sinochem Energy's Quanzhou petrochemical project will be guaranteed by the increase in the production volume of chemical raw materials.
Luo Hongjing, deputy-general manager of Sinochem Energy's innovation and strategy department, said there are a number of advantages in running the Quanzhou refinery base in Fujian province.
The province has well-developed oil tanker ports and supporting facilities, which are close to the markets of the Association of Southeast Asian Nations that have a strong need for various chemical products.
Fujian province has relatively better developed industries that produce clothing, shoes, hats, bags, daily necessities and toys, she said, adding the chemical products manufactured by the Quanzhou refinery base can be utilized on site, effectively cutting transportation links. The cost advantage is fairly obvious.
According to the company, the product chain of its Quanzhou refinery base is more in line with the regional industrial demand. For example, ethylene vinyl acetate is mainly used as shoe materials, and Fujian is a major sports and leisure shoe production base in China.
"The demand for high-density polyethylene is high for domestic infrastructure projects, large packaging, pipe and cable manufacturers. There is a severe shortage of domestic supplies," said Luo. "We aim to connect every player in the petroleum and petrochemicals value chain, and to reshape the industry through transformational innovation."
For the long term, the company plans to build the third phase of the Quanzhou refinery base to push its petroleum refinery distillation capacity to up to 35 million tons a year, with 3.4 million tons of annual ethylene production volume and 5 million tons of aromatic hydrocarbon production capacity.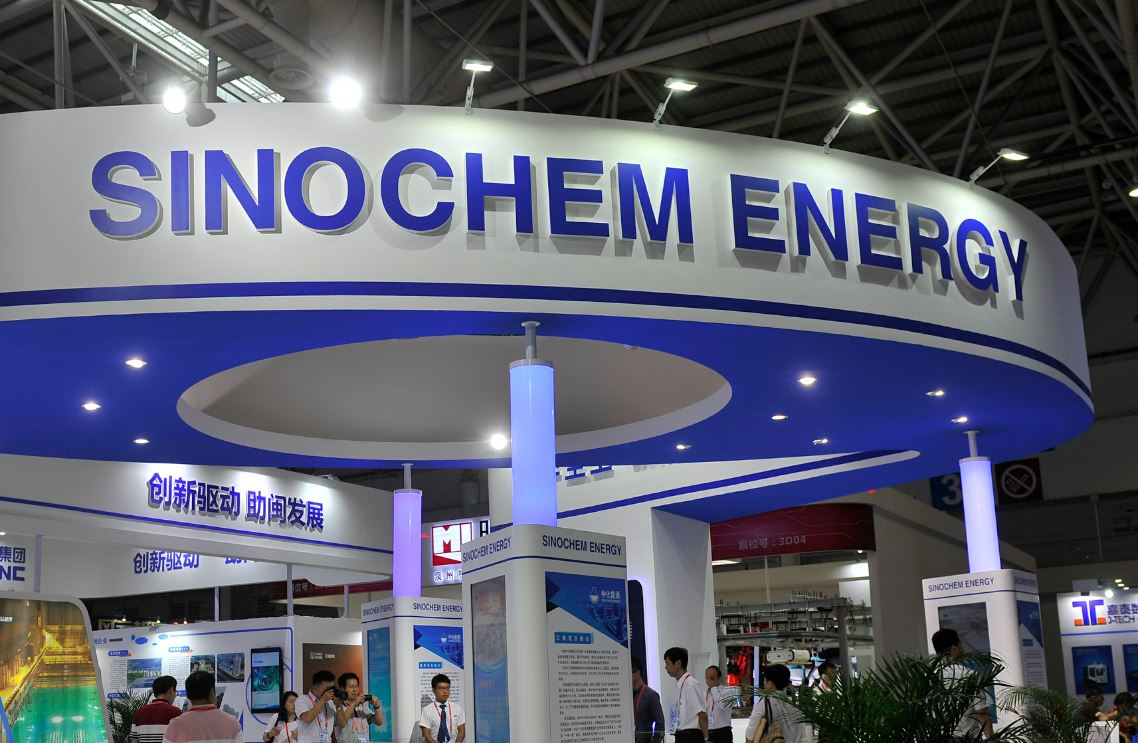 As China's first State-owned enterprise specializing in the trading of crude oil and refined petroleum products, Sinochem Energy imported 40 million tons of crude oil in 2018. It also produced 16 million tons of refined oil, besides exporting refined oil to Singapore, Indonesia, Malaysia and South Korea among others.
At present, Sinochem Energy owns five very large crude carriers, which transport crude oil to customers all over the world. It also charters vessels from large shipowners around the world to meet customers' demand for transportation services.
"We will enhance our connection with countries and regions participating in the Belt and Road Initiative, such as Saudi Arabia, Kuwait and Oman, to secure stable oil supply sources, in order to enhance China's energy security," said Luo.
The Beijing-headquartered company signed two crude oil purchase agreements with two major global players-Saudi Aramco and Kuwait National Petroleum Corp-in November last year.
Cooperation in the fields of energy between domestic companies and global partners has been deepened in the past several years, with Chinese oil and gas companies pushing forward investment, trade, engineering services and capacity cooperation, said Lin Boqiang, head of the China Institute for Studies in Energy Policy at Xiamen University.
Lin said a sufficient energy storage and supply ability is critical to ensure energy demand security and support economic development.
China, the world's largest importer of crude oil and gas, imported 440 million tons of crude oil in 2018, a year-on-year increase of 11 percent, with its foreign oil dependency ratio reaching 69.8 percent. This reliance is expected to grow this year, according to data released by the National Energy Administration.
Supported by nearly 13,000 employees, Sinochem Energy has built a market presence in 18 provinces and municipalities across China. It has 21 regional sales companies, more than 1,300 gas stations under construction or operation, and 70 oil storage facilities. By the end of June 2018, it was running the fourth-largest network of branded service stations throughout China.
In addition to running self-operated gas station networks, the company has partnered with French oil giant Total Group to expand the two companies' businesses in the Bohai Rim and the Yangtze River Delta region, as well as introduce new commercial models at its gas stations in China's central and eastern regions, to further compete with other established rivals.
Sinochem Energy High-Tech Co Ltd, a subsidiary of Sinochem Energy, introduced a car plate payment system last year that allows drivers to refuel their cars once a camera scans its license plate.
The information can be transferred to a data cloud that will analyze the customers' information and deduct payments from their account automatically. This system cuts refueling time to less than two minutes.
A new model like this will help Sinochem to eventually achieve innovative and transformational development and realize its vision of becoming "the best energy company in China", its executives said.