Strict standards govern inspectors at Cainiao warehouse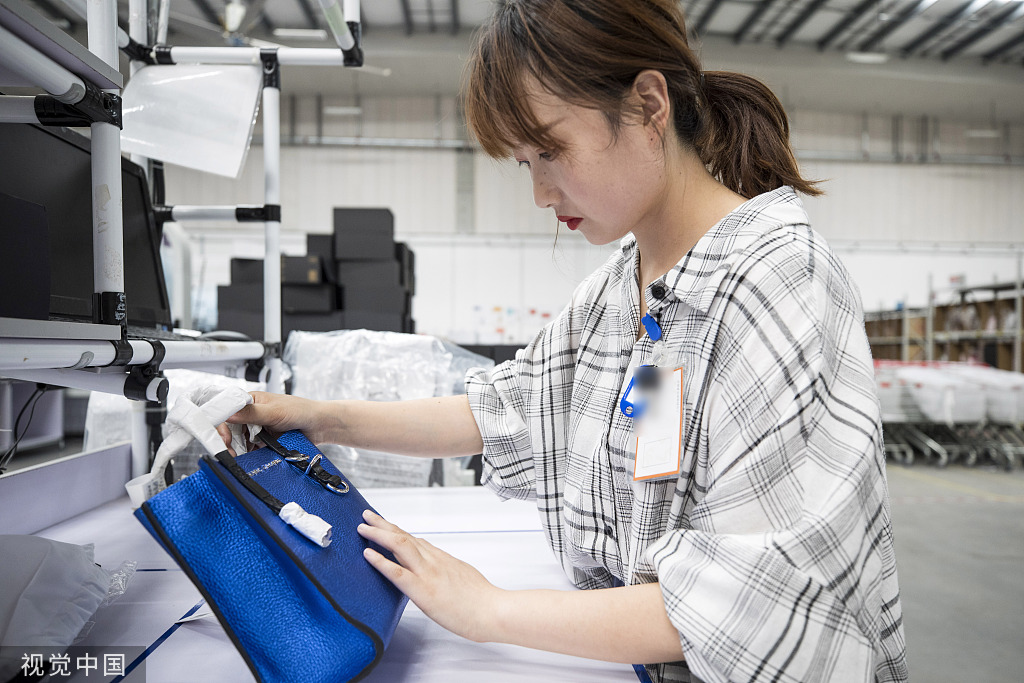 In Hangzhou, East China's Zhejiang province, Cainiao's bonded warehouse for "entry lux" products holds bonded goods worth more than 100 million yuan ($14.08 million) during peak seasons, including imported brand handbags, watches and gold jewelry, all of which need comprehensive inspections before they are allowed to be stored and then sold on TMALL Global.
With even a mere scratch, some handbags worth thousands of yuan will be classified as defective.
"It is a great pity though, but it is a must. A consumer who spends several thousand yuan on a bag certainly won't be happy with a scratch on the surface," a quality inspector at the warehouse said.
Inspectors are forbidden to wear jewelry at work to avoid scratching a product, the inspector added. The inspection is rigorous - even a glue failure on a package will result in a defective piece. During a day at work, an inspector checks goods that are sometimes worth 1 million yuan,
No piece is allowed to be put up for sale on the TMALL Global website before inspection. Cainiao will clear customs and mail-order merchandise to buyers from its warehouse. The fastest service will see an order sent to a customer on the same day.