Succession amnesties fail to find favor with Japanese public
China Daily | Updated: 2019-10-18 07:23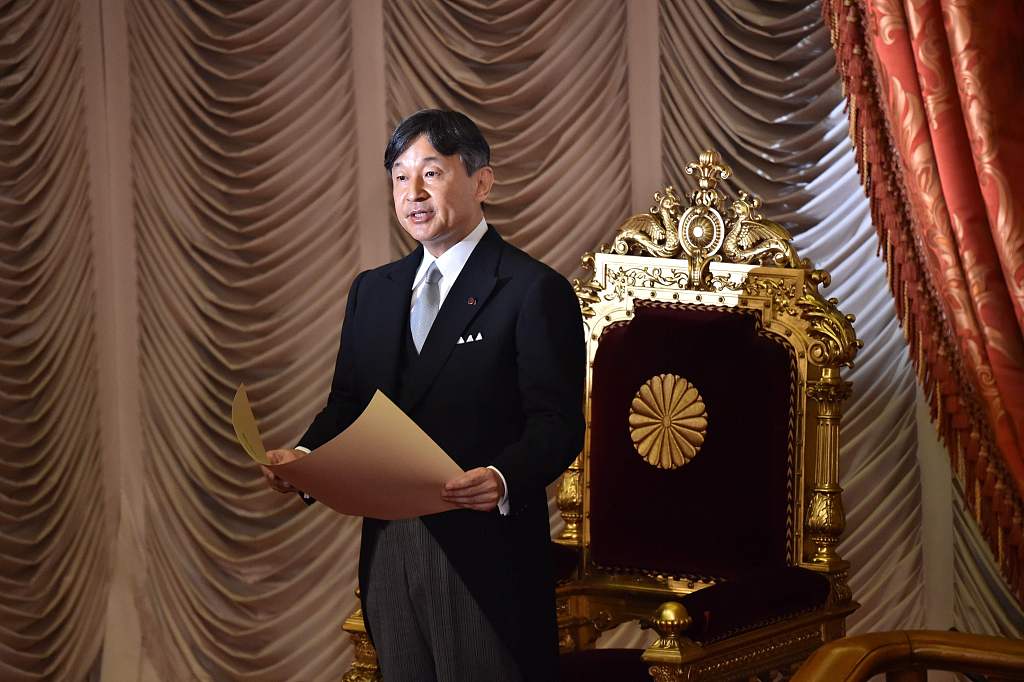 EMPEROR NARUHITO will officially take over the throne from his father Emperor Akihito in a ceremony to be held next week. The Beijing News comments:
Although the emperor is only a national symbol and does not have real power, representatives of 190 countries and regions, including Vice-President Wang Qishan, will attend Prince Naruhito's coronation ceremony as emperor of Japan on Wednesday.
It is Emperor Naruhito's official enthronement after he succeeded to the Chrysanthemum Throne on May 1, a day after his father stepped down, having abdicated.
Naruhito will proclaim his enthronement at the ceremony at Seiden State Hall, and receive the felicitations of those attending. After the ceremony the new emperor will meet the people and receive their good wishes as he makes his way from the palace to his residence.
The next day, Prime Minister Shinzo Abe is set to host a dinner party in Tokyo to express Japan's gratitude for the foreign guests' attendance at the celebratory events.
To mark his enthronement, the Japanese government announced on Tuesday it had revived the tradition of Japan's royal family to grant pardons to petty criminals on the enthronement ceremony day. The amnesties granted to 550,000 offenders will be the first in Japan since the start of the 21st century. In 1989 more than 10 million people received amnesties to mark the death of Japan's Emperor Hirohito, and in 1990 about 2.5 million people received amnesties to celebrate the ascension to the throne of his son Emperor Akihito.
The Japanese government wants to ease the social contradictions, economic pressures and controversy of Constitution revision by means of the amnesties. But many Japanese people believe absolving the criminals of their felonry is unfair to society, and the law should not be at the whim of administrative instruction. That's why Japan's government stressed that the pardon only involves those criminals found guilty of minor infractions, and the amount of criminals being pardoned is less compared with previous amnesties.