Museum night a treat for diplomats in Beijing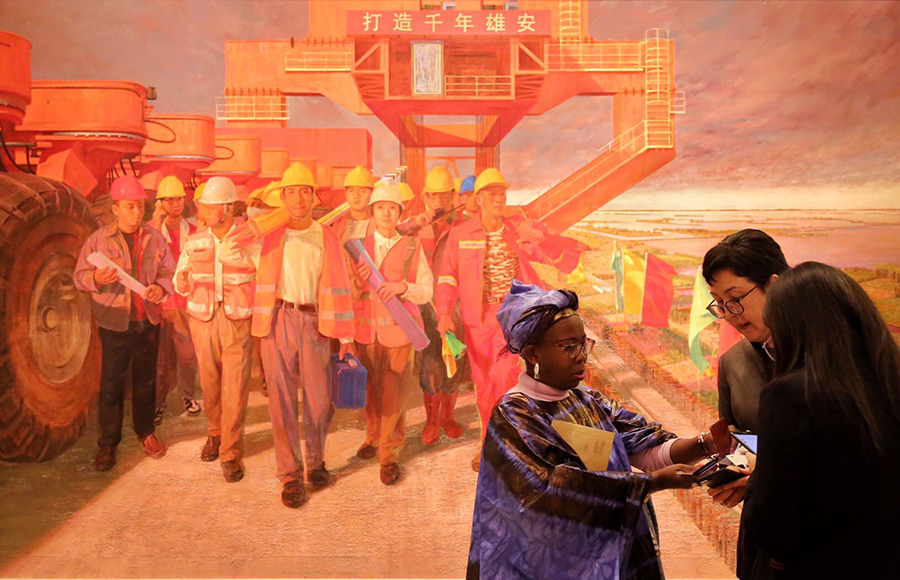 The National Art Museum of China (NAMOC), a premier institution in Beijing dedicated to Chinese art and culture, often organizes night tours, including for members of foreign embassies.
Dozens of diplomats were invited to a museum night at NAMOC to see Great Journey, Splendid View, an exhibition to review the accomplishments of the People's Republic of China through the evolution of Chinese art over the past seven decades.
Wu Weishan, director of NAMOC, gave the guests a tour of the exhibition, featuring works largely from the museum's own collection.