Ceremony held at Confucian Temple in Beijing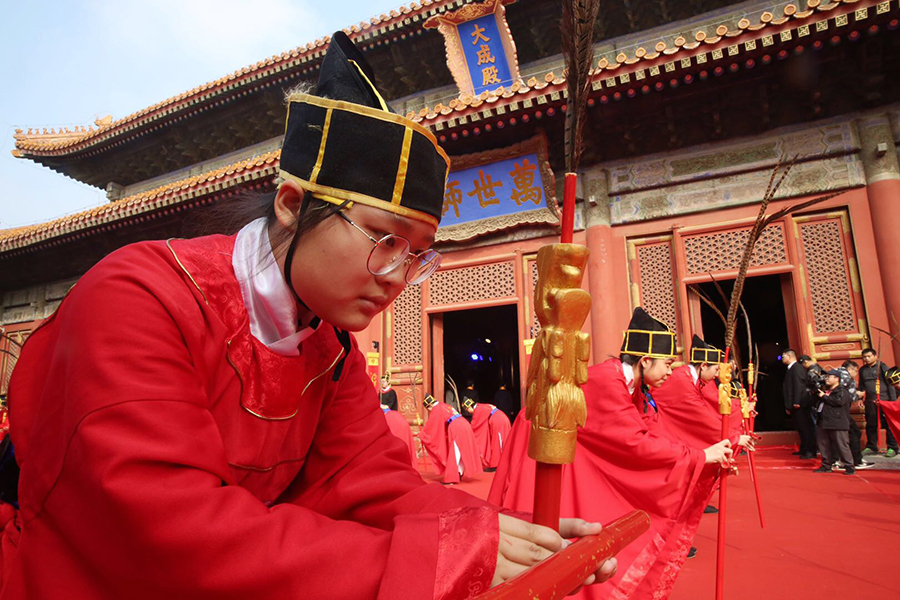 Confucius' principles on education have influenced generations of Chinese at home and abroad. For hundreds of years, people across the country have held ceremonies to worship this wise man, promote cultural traditions and enhance national confidence.
A ritual practice took place on Oct 18 at the Beijing Confucian Temple and the Imperial College, drawing more than 400 people to show their respect for Confucius and his legacy.
The event also marked the closing of a cultural festival at the 700-year-old site that began on Oct 12, which included exhibitions and lectures to promote Chinese studies.