Guards battle isolation, danger to protect border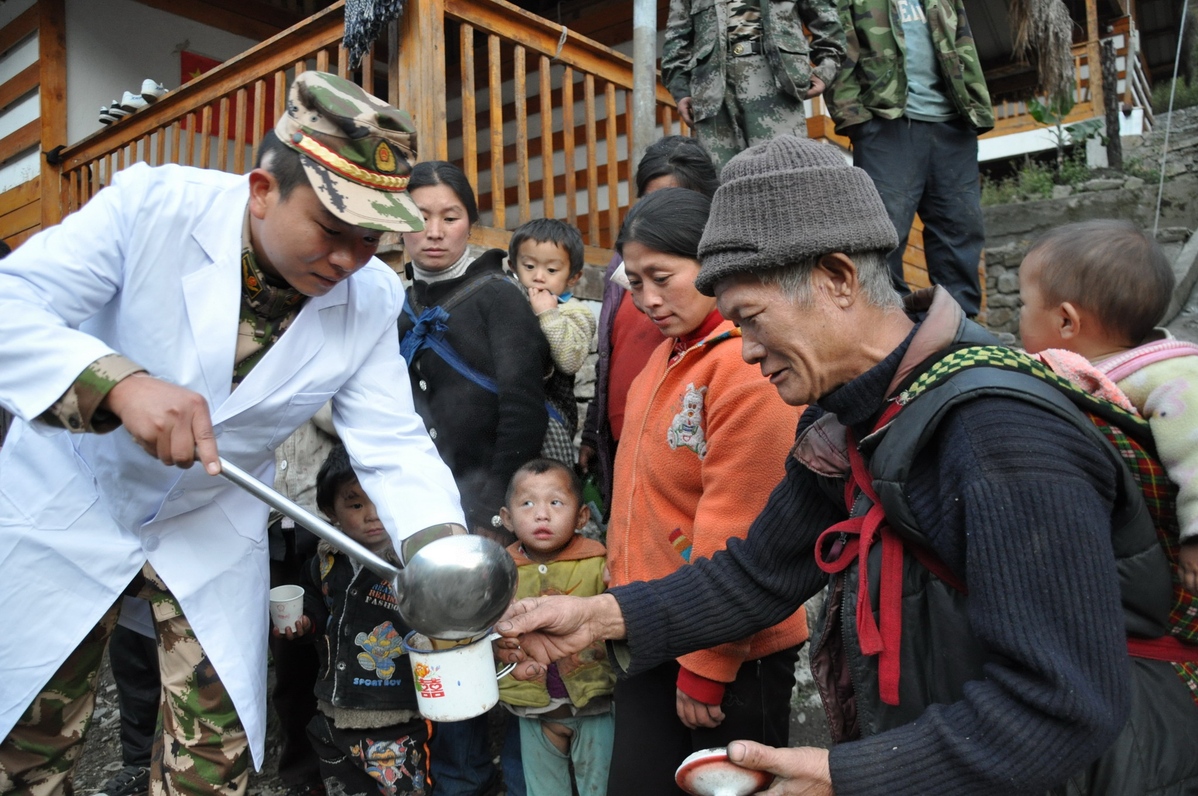 Officers at a secluded post in the southwest patrol rugged terrain to stop smugglers. Zou Shuo reports from Nujiang, Yunnan.
Editor's note: This is the first in a series of stories about China's border patrol guards, focusing on the challenges they face and their work to keep the country safe, prevent trafficking of drugs and people, and maintain friendly relations with their counterparts in neighboring countries.
For the past 19 years, Li Xiaojun has worked as a control officer on the China-Myanmar border in Nujiang Lisu autonomous prefecture, Yunnan province.
Li, head of the Dulongjiang Border Control Police Station, and his colleagues drive down a rugged dirt road alongside the fast-flowing Dulong River to patrol the boundary several times a week.
Last month, flanked by the snowcapped mountains that form the border with Myanmar, the misty scenery resembled the classic heaven of Chinese myth as plants swayed in the sunlight under a clear azure sky.
However, Li and his colleagues had little opportunity to enjoy the sight; their eyes were firmly fixed on the rugged road that slices like a knife cutting through the mountainside.
"Rocks often tumble down the hillside, especially on rainy days. We need to pay full attention to the winding road, because one wrong turn will send everyone in the car into the river," the 38-year-old said.
As the only police station in Dulongjiang township, which borders Myanmar in the west and the Tibet autonomous region in the north, the small group of officers patrols about 115 kilometers.
Dulongjiang, named after the river that that winds through the township, was once one of the poorest areas of China. It is home to people of the Derung ethnic group, one of the smallest in the country in terms of numbers. Before the founding of the People's Republic of China in 1949, they lived insular, primitive lives.
Li and his colleagues were heading to the 41st boundary marker. After arriving at Qinlangdang village, where the road ends, they had to make a path through the primitive forest to reach the marker.
Having arrived and checked the scene, they had to find their way further through the forest to the 40th marker, which took about an hour.