Homicide suspect offers chance to end unrest
By Wu Yixue | China Daily | Updated: 2019-10-22 08:00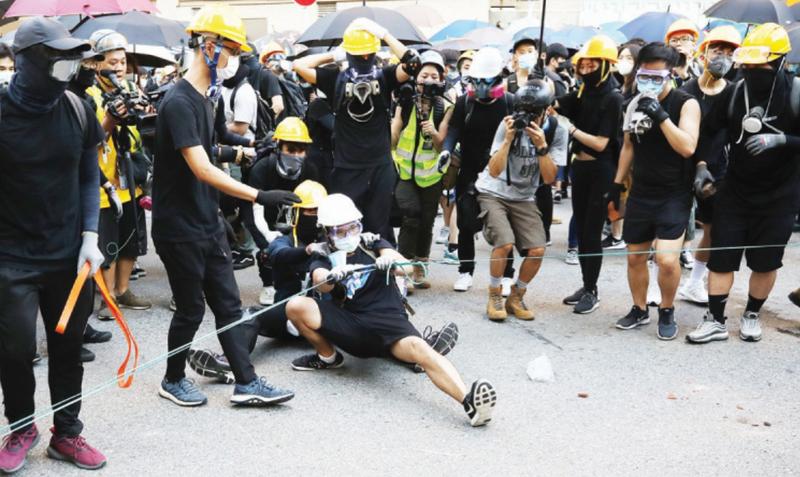 Editor's Note: A man who inadvertently triggered Hong Kong's huge protests after returning to the special administrative region to avoid being tried in Taiwan for killing his girlfriend, has agreed to return to the island to face justice. China Daily writer Wu Yixue comments:
The Hong Kong government announced on Friday that Chan Tong-kai, a resident of the special administrative region who is wanted in Taiwan for the murder of his pregnant girlfriend, had sent a letter to the chief executive expressing his decision to surrender himself to the authorities in Taiwan upon his release from prison, where he is serving a 29 month sentence for theft.
The Taiwan authorities issued an arrest warrant for Chan on Dec 3, 2018. However, Chan could not be sent back to face the charges in Taiwan because there is no extradition agreement between Taiwan and Hong Kong.
The case of Chan, who has admitted to killing Poon Hiu-wing, prompted the Hong Kong government to amend the SAR's Fugitive Offenders Ordinance and Mutual Legal Assistance in Criminal Matters Ordinance, a move that was the original spark for the protests in Hong Kong, which have since escalated into violent anti-government riots. The months-long unrest has not only seriously undermined Hong Kong's rule of law and damaged its tourism industry and other sectors, it has also cast a shadow over the city's status as one of the world's leading economic and financial hubs.
As a city that lacks its own material resources, Hong Kong's development to a large degree rests on the Chinese mainland's policy support and the strong confidence it can gather from various social circles based on its rule of law and good governance. The continuing unrest and violence have shaken this foundation.
The HK authorities have said Chan made the decision purely of his own free will and have firmly rejected any suggestion that he was manipulated to surrender.
It is hoped that with the transfer of Chan's case to Taiwan, various circles in Hong Kong can end their divergences, return to consensus and jointly push forward the city's development.