Western media, politicians have HK double standards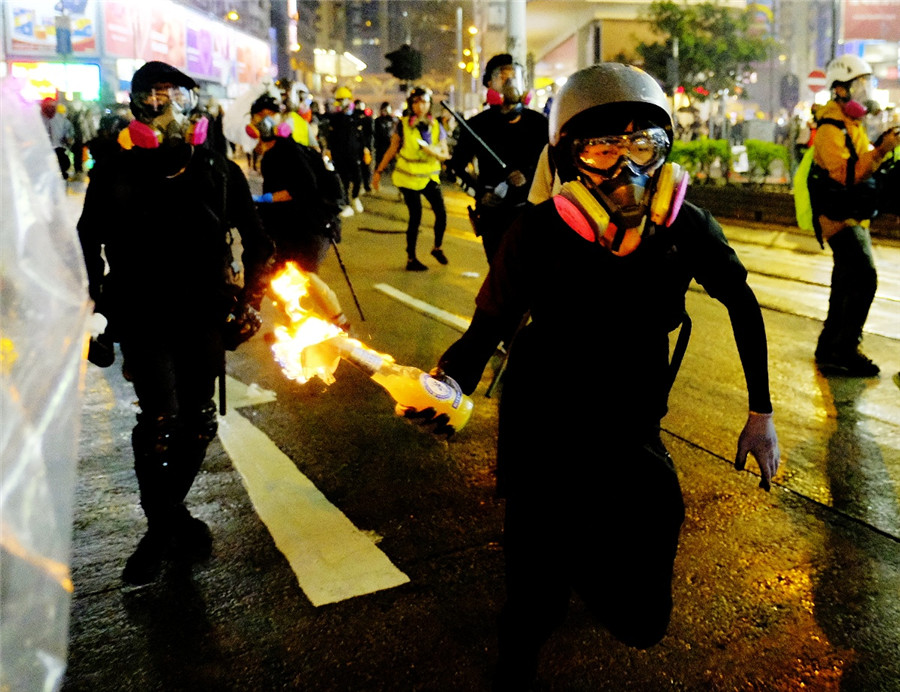 China said on Monday that the double standards practiced by Western politicians and media toward violence in Hong Kong compared with unrest in Catalonia and London will only end up hurting all parties.

Foreign Ministry spokeswoman Hua Chunying made the remark at a daily news briefing when commenting on Western criticism of the violent protests in the latter two locations compared to a lack of condemnation of the violent protests in Hong Kong.

Hua said that what is happening in Catalonia and London are the domestic affairs of Spain and the United Kingdom, adding that she hopes relevant issues will be properly handled under the framework of the laws and regulations of relevant countries.

Barcelona has been hit by a week of sometimes violent protests following the jailing last week of nine Catalan separatists found guilty of sedition as leaders of a failed 2017 independence drive, Reuters reported.

Some Catalan activists have used tactics similar to those of Hong Kong protesters such as cutting off major roads and gathering at the airport, resulting in dozens of flight cancellations.

A spokesman for Catalonia's regional police force said demonstrators "sometimes" use laser pointers against police in Barcelona, even though it is "very uncommon here", Agence France-Presse reported on Sunday.

While portraying what happened in Hong Kong as a pursuit of democracy and freedom, Western politicians and media have viewed the protests in Western countries as constituting violent unrest.

"This demonstrates that so-called democracy and human rights are sanctimonious pretexts for the West to meddle in Hong Kong affairs," Hua said.

There should be only one standard and one attitude regarding violent and criminal activities, she said, adding that double standards will only come back to bite those who practice them.