Stars are shining in Zhuhai
Share - WeChat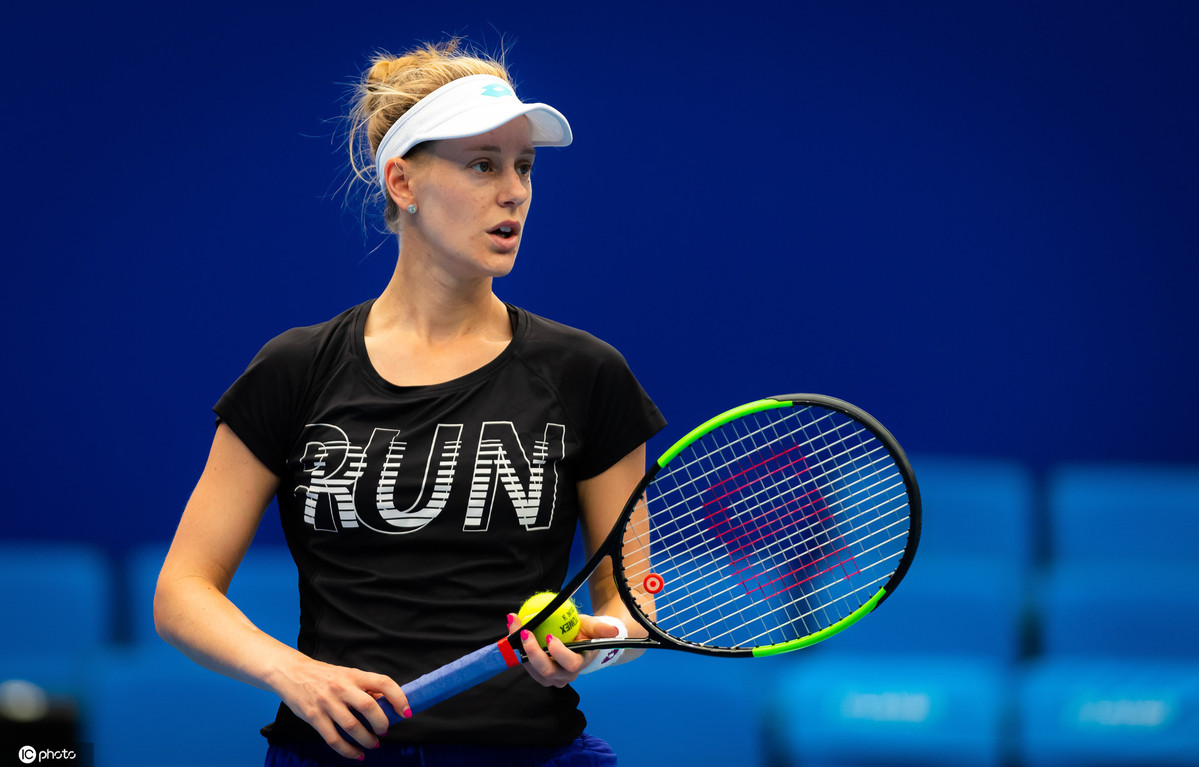 Global spotlight focused on galaxy of elite WTA talent in round-robin event
With China's home favorite and a strong field of international aces sharing the spotlight, the fifth edition of the Hengqin Life WTA Elite Trophy Zhuhai is showcasing the next wave of global female tennis stars.
As the grueling Women's Tennis Association season enters its final stretch in the southern Guangdong city, the Elite Trophy, the second-tier year-ending championship, has again set the stage for 11 of the world's top 20 players, plus one wildcard, to announce their arrival.
The world's top eight have qualified for the higher-caliber WTA Finals from Oct 27-Nov 3 in Shenzhen, another metropolis in Guangdong.
Headlined by world No 10 Kiki Bertens of the Netherlands and two former top-10ers in Madison Keys of United States and Aryna Sabalenka of Belarus, Zhuhai's 12 competitors were drawn into four flower-themed groups - Azaela, Camellia, Orchid and Rose - on Monday to compete in a round-robin format, with the four group winners advancing to the semifinals.
A six-pair doubles event is also featured.
Organized by the State-owned Zhuhai Huafa Group, this year's prize pool has been raised to $2.42 million and offers 700 ranking points for the singles champion.
Local star Zheng Saisai, making her second appearance in Zhuhai on a wildcard after debuting in the inaugural tournament in 2015, expects to maintain the momentum that saw her claim her first career title two months ago in San Jose, California.
"In San Jose I actually played three players who are also going to be here and that definitely gives me confidence. Most importantly, I've been improving myself along the way," said Zheng, who became the second Chinese to win a WTA Premier-level event after the legendary Li Na did so in 2011 (Sydney).
Drawn into the Orchid group with Keys and Croatia's world No 15 Petra Martic, the 40th-ranked Zheng will open her Zhuhai campaign against Keys on Tuesday night at the roofed 5,000-seat main court of Hengqin International Tennis Center.
Zheng said her return to Zhuhai has provided a mental boost for her comeback after years of battling injuries.
"Playing here in 2015 was my first experience and at the time I was just starting my journey as a professional player," said the 25-year-old. "I have come a long way. I've been through a lot of things, like injuries and surgeries. I feel a little bit emotional to be able to come back here after all of that."
The hard-hitting Keys, who was also slowed by injuries earlier this season, has vowed to launch a bounce-back in Zhuhai as she tries to improve on her semifinal berth at last year's tournament, where a sudden injury forced her to withdraw half an hour before her match.
"I'm definitely looking forward to being able to finish at the top of my group again and do as well as I possibly can here," said Keys.
"It's a great opportunity to have such a big tournament at the end of the year."
Other potential group winners to watch include top-seed Bertens, who narrowly missed making the top-eight roster for the Finals, and Belarusian power hitter Sabalenka, who successfully defended her title at the Premier 5 tournament in Wuhan last month.
"It's really nice to be here with all the girls and to try to finish the season strong," Bertens said after Monday's draw ceremony.
"It's just another opportunity for everyone to move up."
The 2018 Wimbledon quarterfinalist is a fan of the tournament's group format.
"If you lose, you still know that it's not over, so you have to keep going. In one way it's nice that one loss doesn't mean your tournament is over. I think that it makes it more fun to play," she said.
Off the court, tournament organizers have planned a series of interactive promotional events in local communities, some of the city's landmark spots and schools.
German tennis legend Steffi Graf is serving as the event's global ambassador for a fourth time in a row, helping promote the game and the city of Zhuhai at multiple events.
The 22-time Grand Slam champion remains the only player - male or female - to complete a golden slam (all four majors and Olympic gold in the same year).