Cooking up some special memories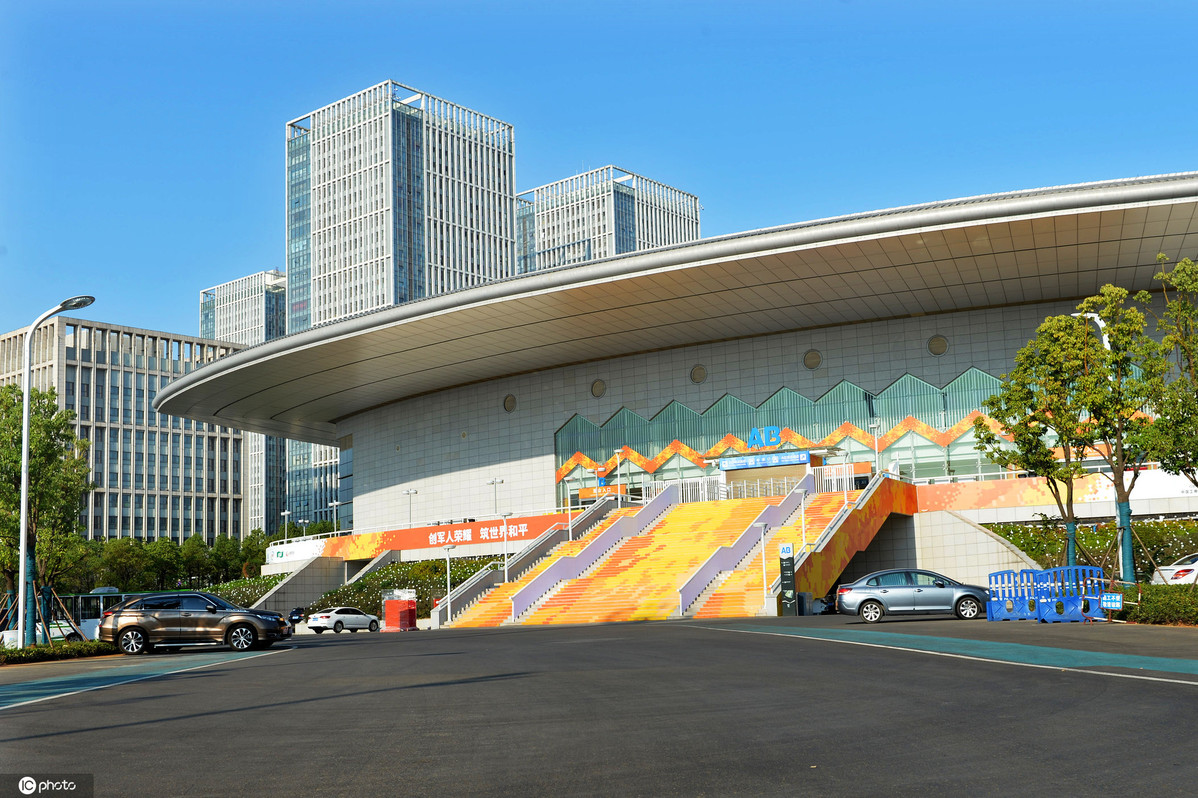 Dining halls on the first and third floors of the Hilton Wuhan Riverside have been teeming with military personnel ever since the first delegations and staff of the International Sports Military Council (CISM) started checking into the hotel more than a week ago.
This marks the first time China is staging a CISM event, with nearly 10,000 participants attending the ongoing 7th Military World Games in Wuhan. A substantial number of them, along with some of the staff from CISM and the organizing committee, are staying at the Hilton Wuhan Riverside.
Dharmendra Singh from India doesn't belong to either category of guests, even though his military-style haircut and two pins - a CISM pin and a Wuhan 2019 Games pin - on the lapel of his black suit might suggest otherwise. His ability to converse in Mandarin complicates things even further.
Singh is in charge of tending to the guests at the hotel, in particular those who take their meals in the dining halls. Yet, by his own admission, the native of the Tehri Garhwal district in the hill state of Uttarakhand in northern India feels as though he is also part of the "army family" at the hotel, and being part of Wuhan Games is fulfilling his "army dream".
"Three months ago, I got to know of the 7th Military World Games, and that many athletes and high-profile guests would be staying at our hotel," said the 31-year-old, who has been a chef at the Hilton for nearly two years.
"I was excited because I have never served such a big contingent of military personnel, or even the staff of such a reputed global sporting organization."
However, long before serving the delegations of dozens of nations and the CISM top brass at the Hilton, Singh's dreams aligned with the military.
As a teen, he aspired to serve his country as a soldier.
"After completing my 10th board exams around 2005, I had made up my mind to serve my country in the Indian army. Accordingly, I started working on my physical fitness and mental strength from the time I was 16," Singh said.
"But when it came to clearing the fitness tests to become a soldier, I came up marginally short. Then I applied for a post with the Uttarakhand Police, but due to some paperwork-related issues, that dream also fell apart."
The pressure of being the older of the two siblings in a financially challenged family meant Singh had to put his military dream on hold.
To provide for his parents and younger brother, at 17 he set out to earn an income by making use of his culinary skills.
"I decided to start working as chef, and soon found a job in the state of Maharashtra, where I worked in many cities including Mumbai," he said.
"After learning the ropes and making a name for myself in small-scale hotels for a few years, I got the opportunity to come to China in 2009."
Singh landed a job at a hotel in Shanghai the following year, and credits the dedicated work ethic of the locals for inspiring him.
"And, as fate would have it, a friend from Uttarakhand had been working as a chef here in Wuhan. He had a colleague named Peter at Hilton Wuhan Riverside who helped me get a job at the hotel, which has been a great place to work. Currently I am the only non-Chinese staff in its Western kitchen department."
Singh said he hadn't heard about the CISM Military World Games before Wuhan started preparing for the event more than a year ago, nor did he know that the Indian city of Hyderabad hosted the fourth edition of the Games in 2007.
However, pointing to the Wuhan Games and CISM pins that two diners gave him, Singh added: "Military people command respect due to their selflessness and honesty towards their work. I am glad, through Hilton and the CISM World Military Games, that I am able to serve them."
By the time the Games end on Oct 27, some of the guests might have handed Singh a few more pins to add to his collection; others might bid goodbye with just a "thank you".
Either way, he will remain indebted to them for providing memories for a lifetime.
"Come to think of it, it feels as though the Wuhan Games has helped me fulfill my dream to some degree. I wanted to serve the army, and now I am serving army people. I am glad I am able to honor the military men and women's commitment to serve their nations," he said.