Handmade and homemade for success
Share - WeChat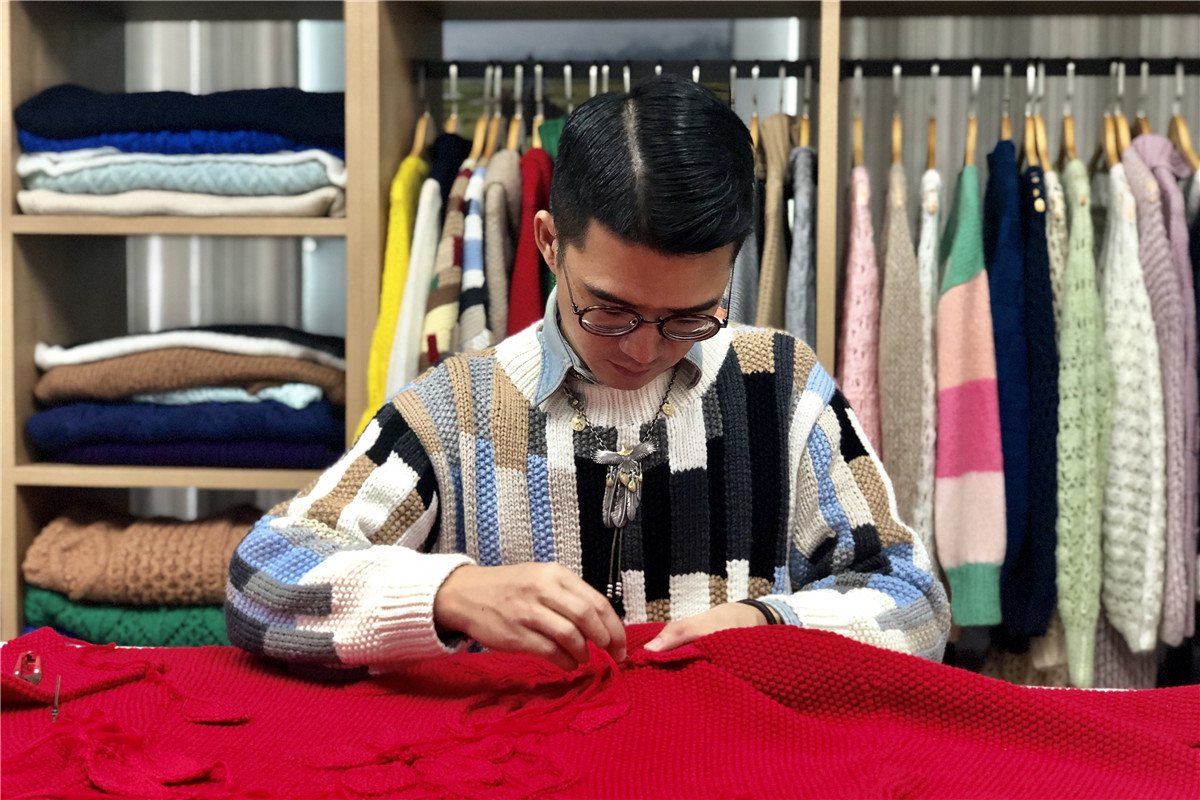 Knitwear entrepreneur employs dozens of local villagers as his bold sweaters become an online hit
"My dream is to build a high-end brand like Chanel, that's the goal of Panwallzer," said Pan Ruibin, the 34-year-old owner of an online knitwear shop known for its bold designs and handmade products.
So far, Panwallzer Handmade Sweaters has done well knitting its way to success. On Douyin, a popular short video app, it has captivated 1.9 million followers and gained 13.7 million likes.
When he established Panwallzer in 2010, however, Pan went against the generational trend of leaving his hometown to work in a big city for a large company.
Pan quit his job as a Japanese translator for a foreign company in Shantou, Guangdong province, and returned to his home village in Fuyang, northern Shantou and decided to turn his hobby of knitting into a business.
"My parents firmly opposed my decision," Pan said. "My mom said it was horrible to think only of cooking for me when I returned, while my dad insisted that owning an online shop was the equivalent of unemployment."
Despite doubts about whether people would still wear handmade sweaters when machine-made ones are easier to produce and cheaper, Pan persisted with his business idea.
"The customers I accumulated during the part-time operation of the online shop encouraged me, but my major motivation was my passion to save the handmade knitwear industry."