Japanese Emperor Naruhito ascends Chrysanthemum Throne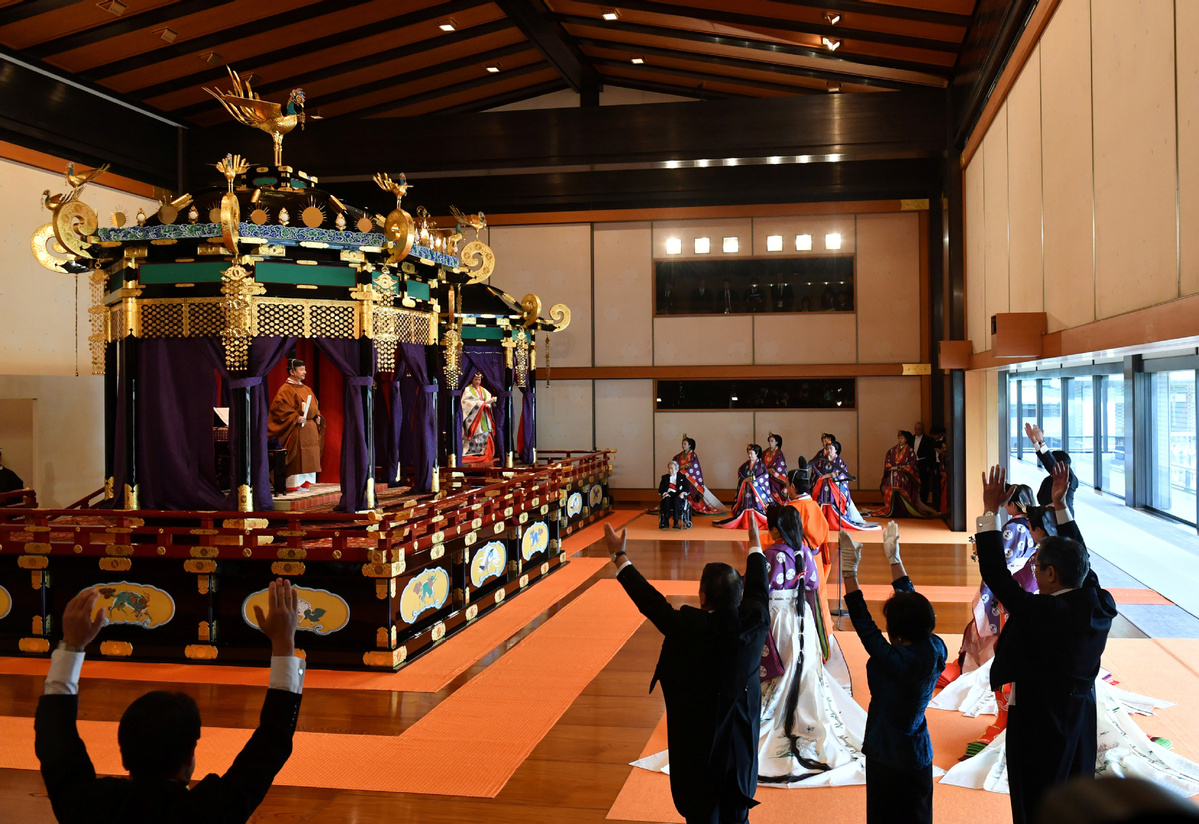 TOKYO — Emperor Naruhito ascended the Chrysanthemum Throne on Tuesday, proclaiming himself Japan's 126th emperor as the audience shouted "banzai" to wish him a long and prosperous reign.
Naruhito pledged at an enthronement ceremony at the Imperial Palace to serve his constitutional duty as a symbol of the state and to stay close to the people, as Prime Minister Shinzo Abe congratulated him and led three "banzai" cheers. The cheers traditionally means "ten thousand year" of long life.