'Reasonable' credit growth key to rebound
By Chen Jia | China Daily | Updated: 2019-10-23 07:56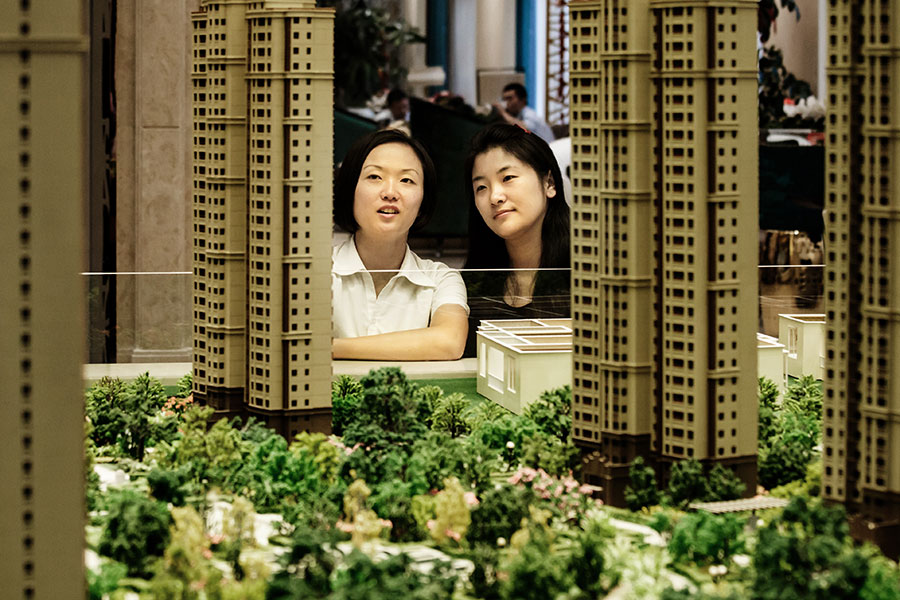 Great hopes are placed on a "reasonable" expansion of credit to foster a rebound in China's economy in the fourth quarter, along with timely adjustments of the interest rate level and property policy, economists suggested after quarterly GDP growth slowed to 6 percent.
A broader range of credit, which also includes bonds issued by the central government and budgeted borrowing by local governments, should be boosted to drive up domestic demand, according to a research report issued on Tuesday by the China Finance 40 Forum, a finance think tank.
The research attributed the third quarter's economic slowdown to depressed credit growth, as the purchasing power of the government and the housing sector has been weakened due to a deceleration of borrowing, it said.
To stimulate credit demand, "it needs to adjust the interest rate in time", said Zhang Bin, a senior researcher with the institution and the primary author of the report.
It also suggested easing of property policies, referring to policies for property developers' lending and mortgage loans. Tight regulation of property loans slowed the growth of housing prices, but at the same time, it constrained reasonable demand.
The current consumer price index, which hit a 18-month high of 3 percent in September, cannot reflect the overall price level, as the industrial products' prices maintained a relatively lower level. "Cutting interest rates is very necessary," he said.
"Some structural factors have fueled the CPI, but it cannot change the fact that total demand is insufficient, and (the CPI) could not dominate monetary policy," Zhang said.
The central bank kept the new benchmark lending rate, the oneyear loan prime rate (LPR), at 4.2 percent this month, unchanged from the level in September. The People's Bank of China, the central bank, has an obligation to report this rate on the 20th day of each month.
Market participants earlier expected a lower LPR in October to spur economic growth. But the central bank's restraint on policy easing has again disappointed the financial market.
Instead of lowering the base rate, the PBOC injected liquidity into the banking system via the seven-day reverse repurchase agreements, a type of open-market operation, on Tuesday. A net amount of 250 billion yuan ($35 billion) has been offered to commercial banks.
Despite the "cyclical rise" of consumer prices, the industrial sector, which still faces slowdown pressure, was the major reason for the economic cooling in the third quarter, said Xu Xianchun, a former deputy director at the National Bureau of Statistics.
Stabilizing manufacturing investment in the coming months could be a key factor to ensure the economic growth staying within the annual targeted range, according to Xu.
The report also suggested expanding local governments' special bonds, which can help to stabilize infrastructure investment. "The current amount of special bonds is far from enough." And the government's budgeted spending should also increase to support projects having cash flows, such as the public infrastructure projects.