Behind the scenes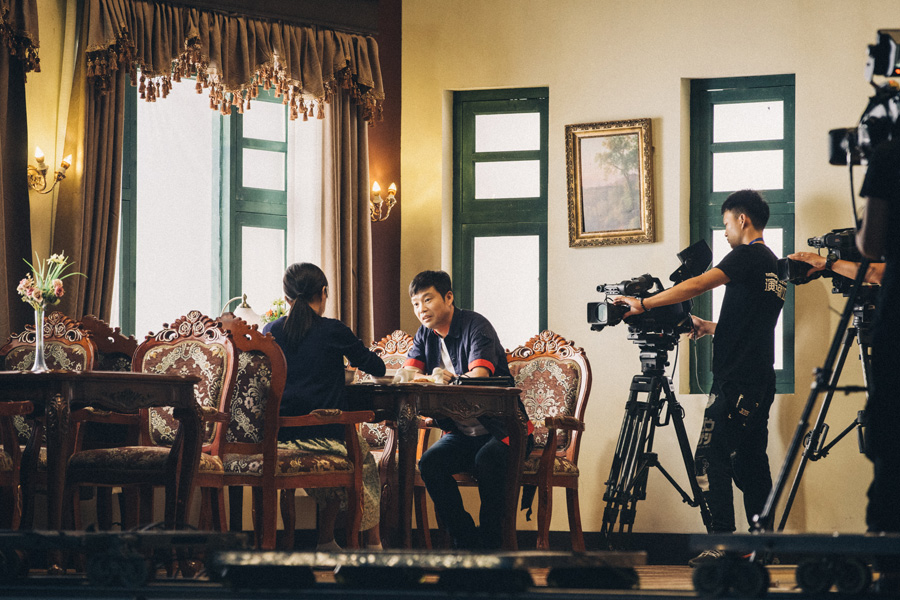 A new reality series gives viewers a backstage pass to a film set to see how directors coach and collaborate with actors to improve their stagecraft, Xing Wen reports.
On one side of the stage was 25-year-old actor Chen Ruoxuan playing the role of a heroic narcotics agent, while on the other was 39-year-old Taiwan actor Ming Dow, portraying a merciless drug dealer.
They were recreating a key scene from the online drama series The Thunder, which recounts stories of Chinese officers in their battle against illegal drug producers and traffickers.
The confrontation became extremely tense when both of them held each other's father hostage while simultaneously pointing a gun to their heads. Even the beads of sweat forming on the actors' brows were captured by the cameras around the set as they were fed live onto a large screen above the stage.
This format of shooting in one continuous scene has been adopted by a newly released online reality show Action!, which aims to reveal some of the behind-the-scenes work in moviemaking from the perspective of the directors.
"To narrow the gap between a reality show and the processes involved in making actual movies, we placed five cameras on the stage, allowing the director to watch the actors' performance in much closer detail and monitor the images real-time," says Xu Yang, producer of the show.