Frictions haven't changed higher quality growth trend
China Daily | Updated: 2019-10-23 08:07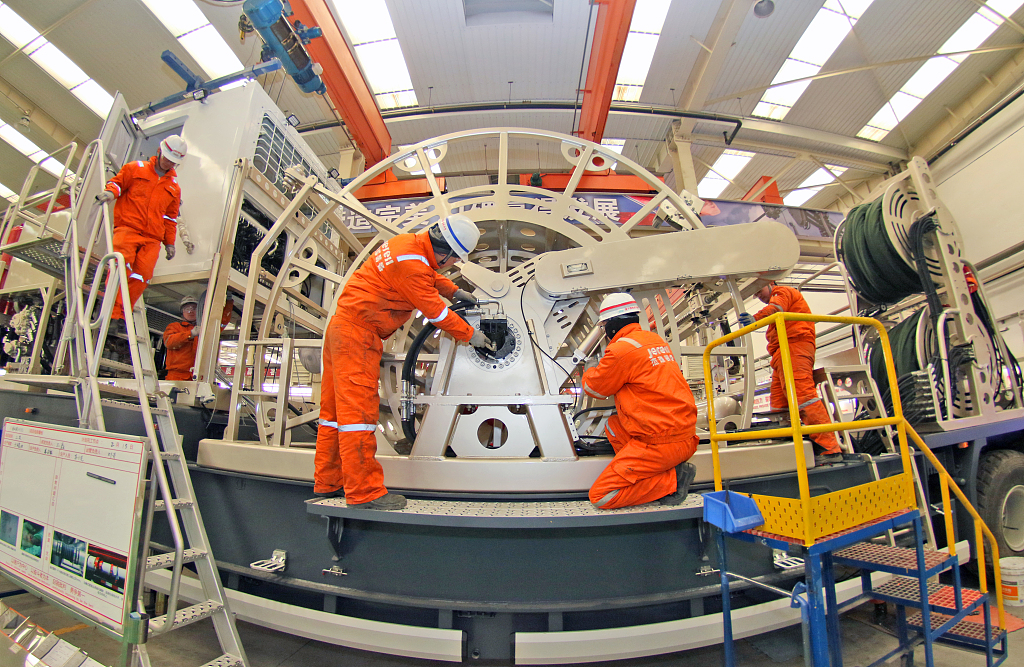 Editor's Note: With China's economic growth slowing to 6 percent in the third quarter, some are predicting that if it falls below 6 percent, China will slip into a lasting recession. The 21st Century Business Herald comments:
That the Chinese economy faces downward pressure is undeniable, as the decelerating momentum of the growth indicates-down from 6.4 percent in the first quarter to 6.2 percent in the second, and 6 percent in the third, the lowest since 1993 when China started reporting its quarterly growth.
Yet it is too early to say that it has reached a turning point and is now in recession, as the fundamentals of the economy are still stable and some positive signs are appearing.
China's determination to drive growth through innovation rather than simply loosening monetary policies to sustain it, means it will be able to find new drivers for growth. At the same time, its investment in infrastructure construction, which remains huge, has become more pertinent in facilitating its urbanization and industrial upgrading.
Not surprisingly, some businesses and industries are being weeded out as they face unprecedented difficulties in their operation and management in this period of economic transformation, not to mention the influence of China's trade frictions with the United States and the rise of labor, energy and resource prices.
But those enterprises that survive will emerge stronger from the struggle, as only the fittest will survive. They will be a testament to China's industrial upgrading, rather than a sign of its decline.
Particularly noteworthy is that 10.97 million jobs were created in the first three quarters-the annual goal of job creation is 11 million-and that people's incomes have continued to increase at 6.1 percent, which are both remarkable considering the overall slowdown in growth and the rise of inflation.
The main indicators also show that the quality of the environment is steadily improving, indicating that fewer local governments are willing to compromise the environment for temporary growth.
All these provide the country's decision-makers with the confidence to divert more attention and resources to improving the business and innovation environment, improving work efficiency and public services, and breaking bottlenecks in difficult financial reforms.
All these endeavors are in line with the requirements for enhancing the overall fitness of the economic system, and therefore the economy's healthy development in the long run.