CBA eyes season of redemption
Share - WeChat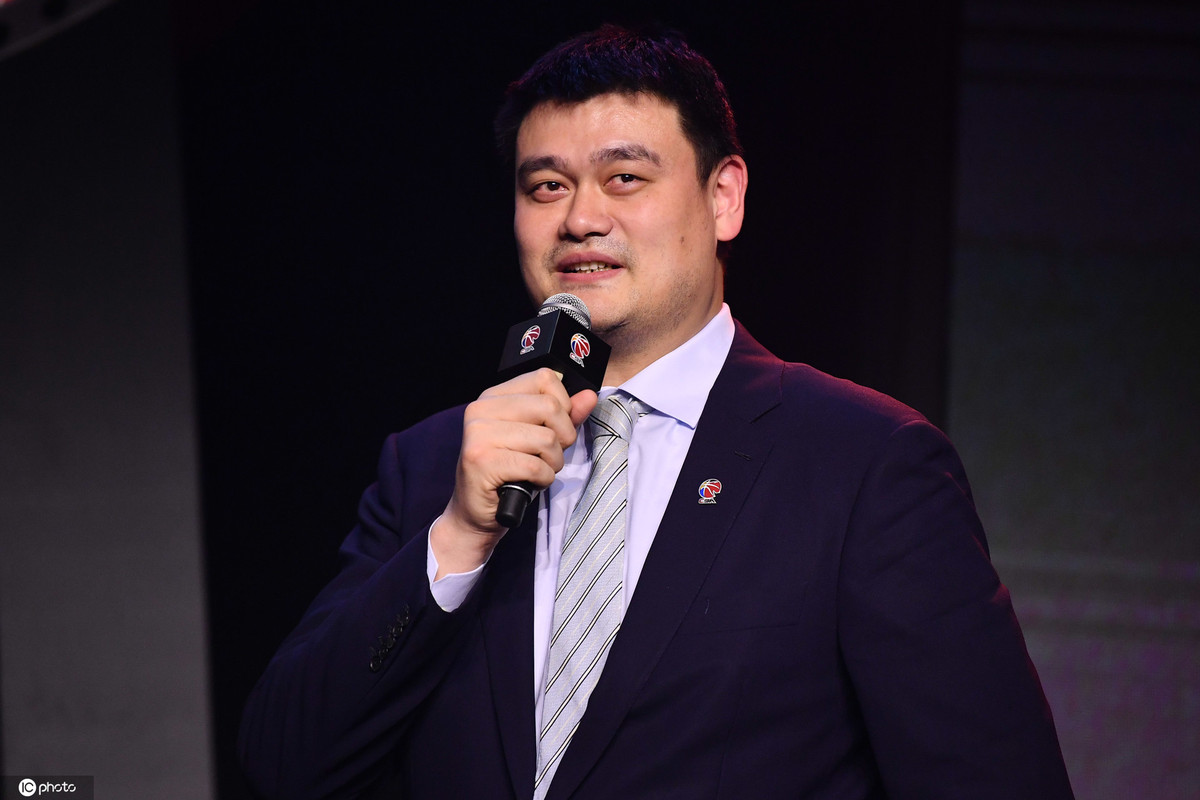 Bearing the slogan "Dare to Dream and Dare to Play", the Chinese Basketball Association league returns next week determined to restore the game's tarnished profile following the national team's World Cup debacle.
By redoubling efforts to hone domestic talent and improve the overall fan experience in everything from scheduling to officiating, the CBA hopes to entice the public back on side after host Team China's embarrassing early exit from last month's FIBA showcase.
"The national team's disappointing World Cup campaign hit us with a tough reality that our league should take major responsibility for the lack of talent supply to the national program," Yao Ming, the CBA chairman and league company president, said at a season-launching ceremony in Beijing on Wednesday.
Wang Dawei, the CBA's chief executive, announced several changes for the new campaign, including flexibility on tip-off times to cater to broadcasting and marketing partners, an extension of the regular season to a lighter schedule of eight games per three weeks to allow more recovery for players, and new regulations to improve officiating.
The new season tips off on Nov 1 with defending champion Guangdong Southern Tigers hosting 2018 winner Liaoning Flying Leopards.
The 20-team regular season features a four-group format, with teams playing each other four times home and away while facing cross-group opponents twice a season.
The top 12 teams will qualify for the playoffs, with seeds 5-12 competing in a preliminary best-of-three series for the quarterfinal berths to face seeds 1-4.
The semifinals and final will both be best-of-seven series.
The league will hire five full-time professional referees for the first time and plans to raise the salaries of part-time officials by over 30 percent.
Video replays will be introduced to scrutinize referees' performances, while all refs will be evaluated regularly and face the possibility of having their wages raised or cut or having their job terminated.
The league is also imposing tougher punishment on technical and unsportsmanlike fouls, with maximum three-game suspensions an option for such violations.
A lottery system patterned after the NBA model will be implemented at next summer's CBA Draft to randomly decide the player selection order for the eight teams who miss the playoffs.
"The changes we've made might not necessarily yield quick results. Instead, we should focus on consistent investment and effort over the long run to eventually make the league the top professional sports competition in our country," said Yao, an eight-time NBA All-Star and China's only Basketball Hall of Fame inductee.
In a statement released after a meeting of club owners last week, the CBA announced that, starting from the 2020-21 season, the league will cap domestic players' salaries and further limit the use of imports.
Those measures are aimed at pushing Chinese players to level up their game in order to bolster the competitiveness of the national program.
According to the plan, unanimously approved by investors, the initial cap will be 36 million yuan (around $5.1 million) for each team, but clubs will be allowed a buffer of 12 million yuan, so the cap can be extended to 48 million yuan.
The league also ruled that a player's maximum salary should not exceed 25 percent of the benchmark, or 9 million yuan. Any contract exceeding that amount will trigger a large fine similar to the NBA's "luxury tax".
The CBA also announced that, from the 2020-21 season onwards, each team can have only one foreign player on the court at any given time, down from two this season, although each franchise will be allowed to sign a maximum four imports, up from two this year.
Capping wages and reducing clubs' reliance on foreign players' offensive capabilities has been high on the CBA's reform agenda since Yao took the reins in early 2017 as the country's first basketball chief appointed from outside government ranks.
Disagreements on a number of issues, such as the disparate financial status of government-backed and privately funded clubs, the role of imports and so-called 'cheat contracts', had stalled the implementation of the reforms.
However, the recent World Cup failure proved pivotal, with the league board realizing immediate action was necessary.
China's national team squandered a relatively easy draw by winning just one game in the first group stage of the FIBA tournament, which was hosted in eight Chinese cities with huge investment.
The host eventually finished 24th out of 32 teams, its worst ever World Cup performance, to miss out on Asia's only direct qualification spot for next year's Tokyo Olympics.
"Chinese basketball has hit rock bottom, so changes must be made to reform the league system," said Su Qun, chief editor of Basketball Pioneers.
"Rather than debating things for years, we're taking these necessary steps to instigate change, at least for the time being. There is no time to hesitate, we have to act now."