Women on margins in UN peace missions
China Daily | Updated: 2019-10-31 10:12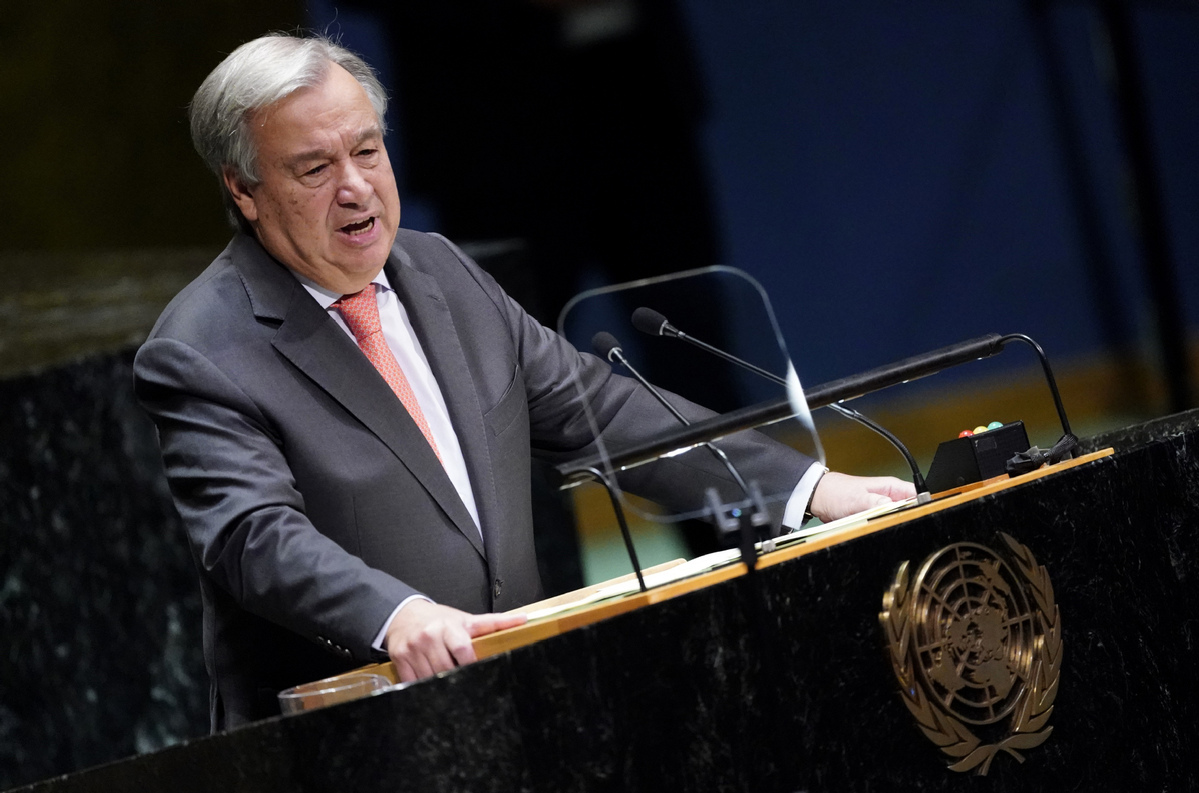 UNITED NATIONS - United Nations Secretary-General Antonio Guterres was unusually blunt on Tuesday: Women are still excluded from many peace negotiations nearly two decades after the UN adopted a landmark resolution calling for women to be included in decision-making positions at every level of peacemaking and peace-building.
The UN chief told the Security Council that sexual and gender-based violence remain weapons of war, a growing number of armed groups promote male superiority and misogyny as part of their core ideology, and women and girls continue "to pay the consequences of conflict".
Zhang Jun, Chinese permanent representative to the UN, also stressed the importance of women's capacity-building and effective participation in peace processes. He underscored the need to help women achieve equal development, escape poverty and access quality education, "which constitute important conditions for their effective participation in the peace process".
He further said support should be provided for gender equality and women's empowerment in conflict-affected countries, and that special funds should be earmarked to support capacity-building projects for women.
Phumzile Mlambo-Ngcuka, the head of UN Women, told the council that "violent misogyny is on the rise", with record levels of political violence targeting women.
Guterres and Mlambo-Ngcuka stressed the stark contrast between support from the UN's 193 member states for the resolution adopted in 2000 on women, peace and security and the reality for women caught in conflict in 2019.
"The correlation between gender inequality and a society's propensity for civil or interstate conflict is now well established," the executive director of UN Women said. "And yet, we still live in a world that tolerates and excuses women's continued exclusion from peace and political processes and institutions."
Mlambo-Ngcuka said an independent assessment commissioned by UN Women at Guterres' request last year on progress in implementing recommendations from the 2000 Security Council resolution and two follow-up resolutions found only half were implemented or progressing - "and 10 percent had either gone backward or were not progressing at all".
From 1990 to 2018, she said, "less than 20 percent of peace agreements included provisions addressing women or gender, and last year none of the agreements reached in UN-led processes did".
For all ongoing peace processes, Mlambo-Ngcuka said, "fewer than 8 percent of agreements reached contained gender-related provisions, down from 39 percent in 2015."
The Security Council meeting began with the unanimous adoption of a resolution urging all countries to implement the provisions of all previous resolutions "by ensuring and promoting the full, equal and meaningful participation of women in all stages of peace processes". It urges that this be done both in delegations of parties negotiating agreements.
Ap - Xinhua