'Big Six' lenders enjoy steady growth in first 9 months of this year
By Jiang Xueqing | China Daily | Updated: 2019-11-01 09:23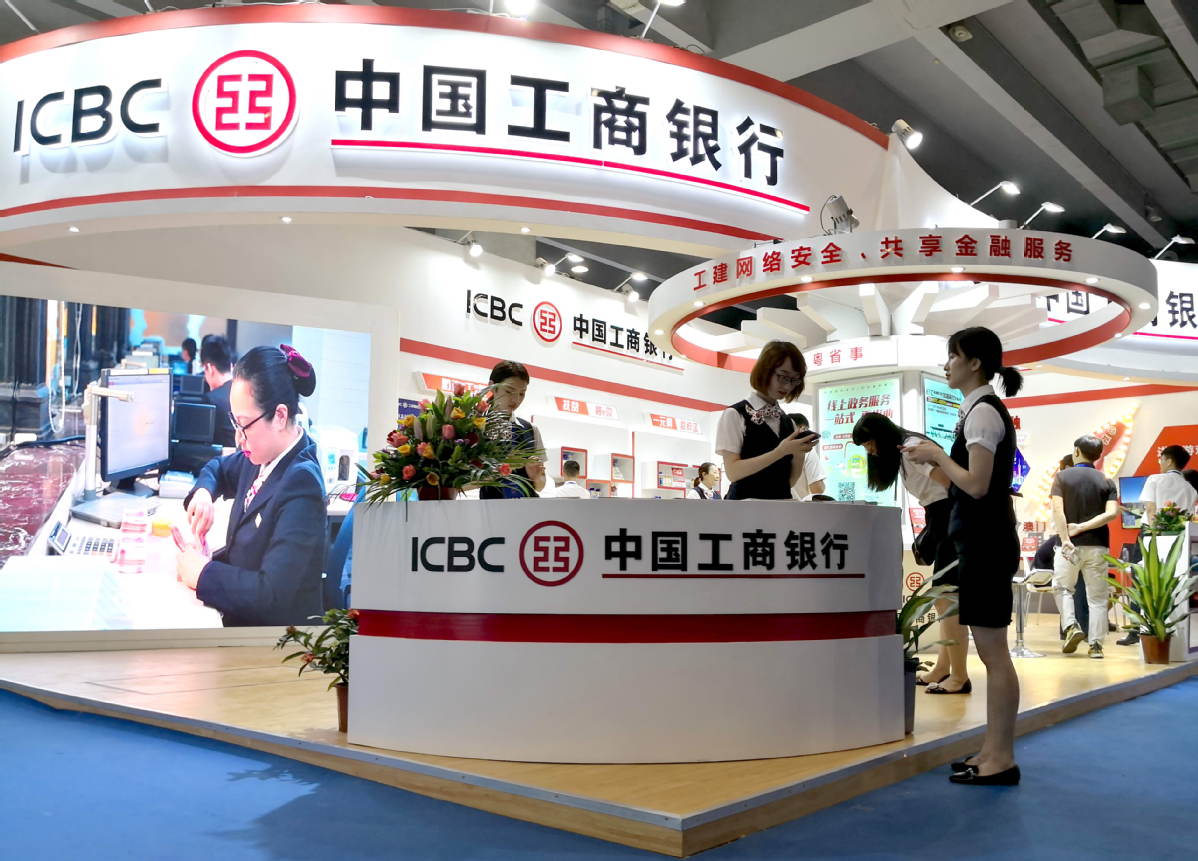 China's six large State-owned commercial banks maintained steady growth in the first nine months of this year. They posted total net profit of 931.74 billion yuan ($132 billion) attributable to equity holders of the bank during this period, up 5.56 percent year-on-year.
Among the six lenders, Postal Savings Bank of China recorded the highest growth in net profit attributable to shareholders of the bank during the first nine months, which was 16.22 percent year-on-year, followed by Agricultural Bank of China Ltd (5.28 percent) and China Construction Bank Corp (5.25 percent), according to their financial results for the third quarter.
"The net profit of listed banks in the country will hopefully grow by around 7 percent in 2019, considering that total assets of the Chinese banking industry will maintain steady growth and the establishment of wealth management subsidiaries and the rapid growth of electronic banking will push up the banks' non-interest incomes,"Wang Jiaqiang, senior analyst at Bank of China Ltd's Institute of International Finance, said in a research report.
Since the beginning of this year, China Construction Bank has ramped up support for the real economy, the part of the economy that produces goods and services, and has promoted high-quality development. The bank is driving financial innovation on the basis of technologies and data through the implementation of its fintech strategy, CCB said in a written announcement.
As of the end of September, the balance of its loans to small businesses with a total credit line of up to 10 million yuan for each borrower was 902.58 billion yuan, increasing by 292.51 billion yuan from the beginning of this year.
Bank of China also increased its balance of financial inclusion loans by 105.5 billion yuan, or 35.4 percent, over the same period.
Both CCB and BOC said they focused on the demand for economic transition in China and gave strong support to key regional development strategies, such as the coordinated development of the Beijing-Tianjin-Hebei region, the Yangtze River Delta integration, and the development of the Guangdong-Hong Kong-Macao Greater Bay Area.
Leveraging the global integration of its financial service capability, BOC had also approved more than $150 billion of credit to fund over 600 major projects under the Belt and Road Initiative.
The asset quality of China's Big Six banks remained largely stable. Agricultural Bank of China's balance of nonperforming loans decreased by 1.77 billion yuan from the end of last year to 188.24 billion yuan as of Sept 30, and its NPL ratio fell 17 basis points to 1.42 percent.
Over the same period, the NPL ratio of Industrial and Commercial Bank of China Ltd dropped by 8 basis points to 1.44 percent. Bank of China also saw a decline in NPL ratio by 5 basis points to 1.37 percent, and China Construction Bank down by 3 basis points to 1.43 percent.
Bank of Communications Co Ltd deepened its reform of risk management and disposed of nonperforming loans worth 43.18 billion yuan in the first nine months through restructuring, clearing and recovering of NPLs, as well as market-oriented debt-for-equity swaps.
BOC forecast that the NPL ratio of listed banks in the country will stay at about 1.5 percent this year.
Wang said the pressure of credit risk remains, as China's economy still faces downward pressure and uncertainties brought by China-US trade friction. In addition, the rapid growth of credit card lending and consumer lending has accumulated a certain amount of pressure.
But he noted that listed banks will improve their risk resistance capacity and estimated that the ratio of allowance for loan impairment losses to non-performing loans of listed banks will exceed 200 percent at the end of 2019.