In the path of the trailblazing barefoot doctors
By Fang Aiqing | China Daily | Updated: 2019-11-02 09:30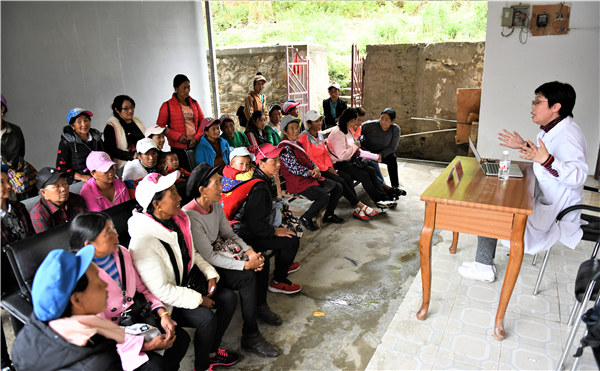 Well-trained medical professionals are picking up where those who were both farmers and physicians left off.
For many decades health workers in villages throughout China have spent most of their work time as farmers even as they have maintained a certain level of medical knowledge and skills allowing them to give basic treatment to ill neighbors from time to time. They were called barefoot doctors.
Now a system covering rural areas throughout the country in which a family physician is designated to serve particular people is ensuring that rural dwellers have access to a much more reliable standard of healthcare.
Better skilled and equipped general practitioners, nurses and village health workers, some of whom used to be barefoot doctors, are included in the system, in which villagers receive home visits when they are in need of care.
They are also obliged to give regular health checks and lectures to help villagers cultivate healthy living habits.
Wugyan Tsering, a licensed doctor, and his team of four have been assigned as family physicians to more than 400 people in the village of Niansa in Tuoding township in the northwest of Yunnan province.