Wheely good ideas
By Yang Feiyue | China Daily | Updated: 2019-11-02 11:00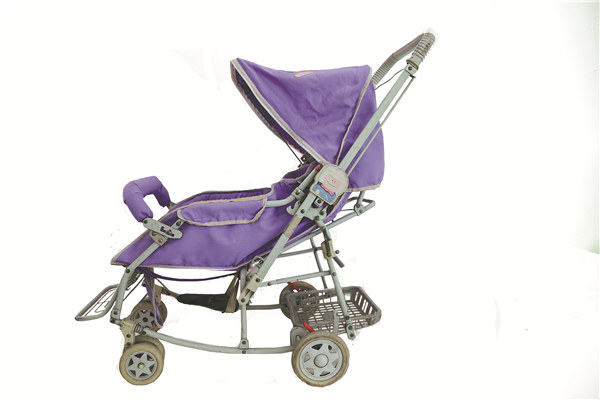 Song Zhenghuan is the man whose innovations have changed the design of baby carriages forever, and turned transporting kids into a stroll.
Song Zhenghuan can't stop smiling as he watches a steady stream of models leisurely push various styles of modern-looking baby stroller down the runway at a show in Shanghai.
Song looks full of vigor and enthusiasm at the 30th anniversary celebration of his baby product business.
The man, in his 70s now, wouldn't have dreamed of becoming a "king" of baby strollers more than three decades ago.
Born into a family that had practiced traditional Chinese medicine for the past 36 generations, Song never thought that he would go into business in the first place.
"My mother was a well-known fertility doctor, and she told me to use my 10 fingers and 24 ribs to establish myself within society," Song says.
Under his family influence, Song says he learned to do things that were required of him on his own, no matter how difficult they were.
"Also, nothing cannot be solved if you are diligent enough," he says.
Song then became a math teacher at Lujia town middle school in Jiangsu province's Kunshan after graduating from Suzhou Normal College in 1973.
His diligence and sense of responsibility paid off at the school.
"Students I taught stood out in test scores, and many were fighting to be in my class," Song says.
Before long, the school authority made him vice-principal.
He could have had an uneventful career if it wasn't for a microwave oven factory. The plant was intrinsically tied to the school in the 1970s, but by 1988 was on the verge of bankruptcy and more than 1 million yuan ($140,000) in debt - some of which had been borrowed from 108 of the school's faculty members.