Chinese photographers grabbing global spotlight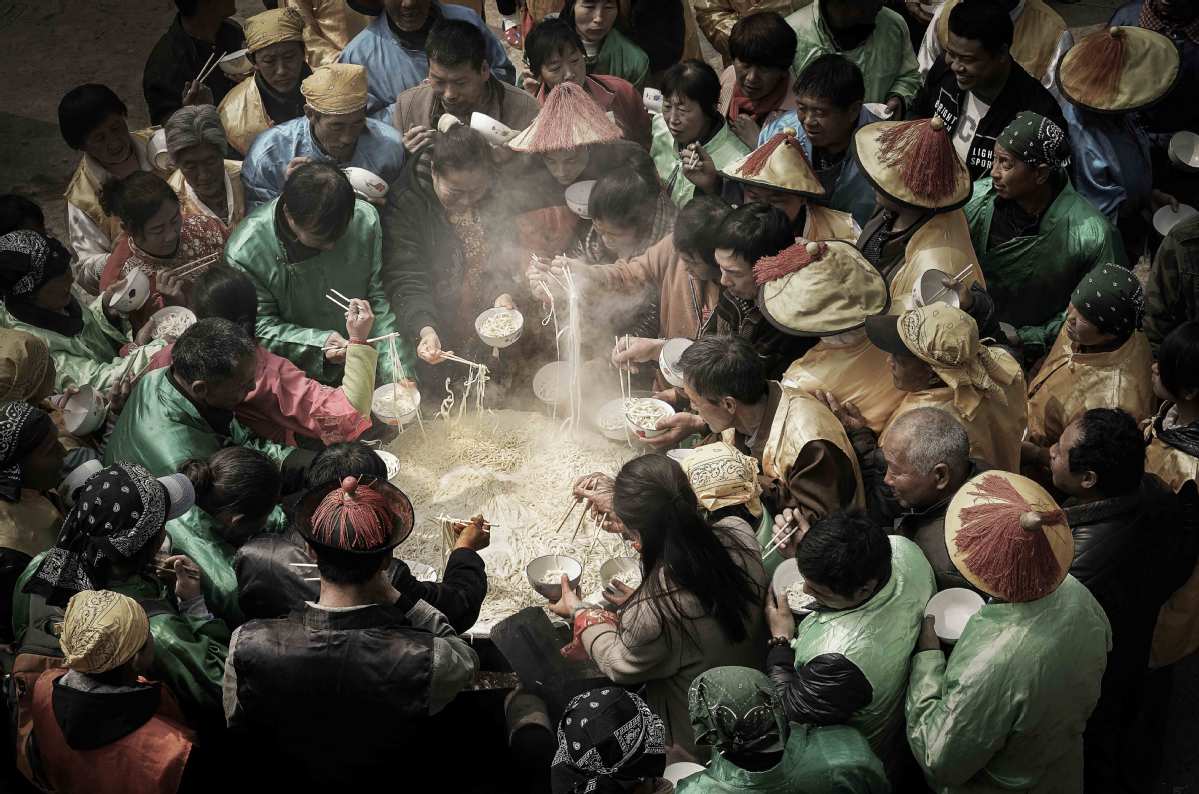 In 1988, Yang Shaoming was the first Chinese photographer to clinch a World Press Photo award, from a nonprofit organization based in the Netherlands. Yang's achievement has since paved the way for Chinese photographers to feature prominently at prestigious international competitions.
Bao Yongqing is the latest in the lineup, receiving international coverage last month after he was named Wildlife Photographer of the Year 2019 by London's Natural History Museum, which had organized the major competition. The winning photo, The Moment, captures a standoff between a Tibetan fox and a marmot in China's Qilian Mountains.
"To win the award was not my purpose, but of course I am more than happy to get it," Bao said. "My main purpose is to get people to know more about wild animals, to love them and protect them."
In May, Liao Jianhui also drew global attention when he was named the 2019 Pink Lady Food Photographer of the Year. The award, established by Caroline Kenyon, director of The Food Awards Co in the United Kingdom, supports Action Against Hunger, a humanitarian aid organization that specializes in saving the lives of malnourished children in the world's poorest countries.
Liao's photograph, titled Cauldron Noodles, shows a celebration of the mythological goddess Nuwa in Shexian county, Hebei province, with revelers wearing Qing Dynasty (1644-1911) costumes and eating noodles at the annual festival.
Marine Cabos-Brulle, an art historian and founder of the Photography of China platform, which aims to offer a perspective of China and history through the eyes of people who love photographs, said the rise in the number of Chinese photographers on the global stage has been noticeable, particularly in the growing number of "specialized fairs, photography festivals, and institutions which have endeavored to offer an international platform for Chinese contemporary photography".
Shanghai alone has been a hub of visual art and photography. The city holds the annual Photofairs Shanghai, which is regarded as a leading destination in the Asia-Pacific for discovering and collecting photography from the emerging to the iconic.
Photo enthusiasts also flock to the Pingyao International Photography Festival in Shanxi province, which features hundreds of exhibits and works from around the world.
Cabos-Brulle said the Lianzhou Museum of Photography, which opened in 2017, is the first public museum of its kind dedicated to contemporary photography in China, and it highlights the cross-cultural venture between its two founders, Francois Cheval, a French photographic exhibition curator, and Duan Yuting of China, founder of the Lianzhou Foto Festival. Founded in 2005 in Lianzhou, a town in the southern Chinese province of Guangdong, the festival has become known as one of the leading photography events in the country.